NEW YEAR'S STAY AT STEIGENBERGER ALSIK HOTEL & SPA
New Year's Stay at Alsik Hotel & Spa with delicious New Year's menu and spa
---
From DKK 7.395,- for 2 persons
From DKK kr. 3.995,- for 1 person
---
The New Year's stay is Fully booked. If you wish to join our waiting list, please contact us on the link below.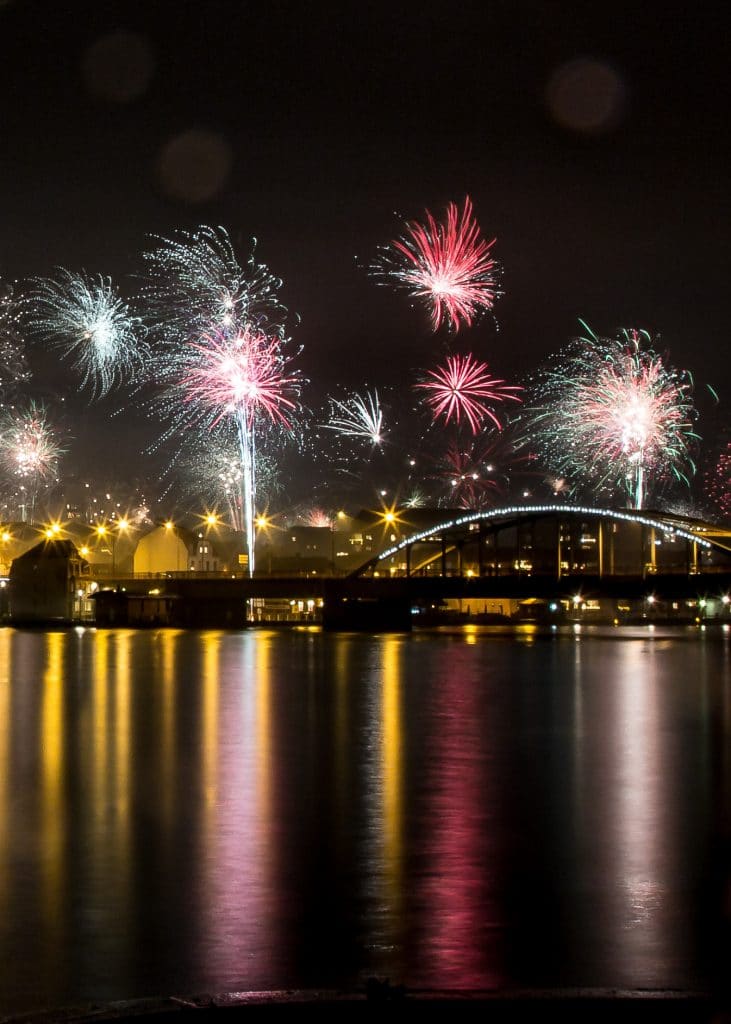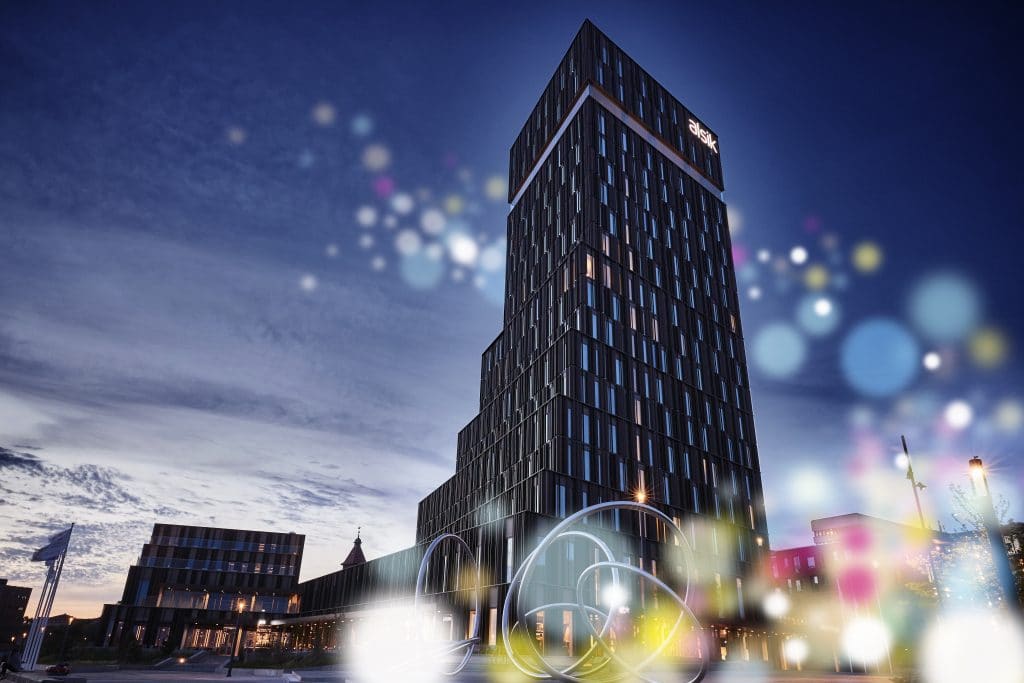 New Year's Stay at Alsik Hotel
ACCOMMODATION
---
Accommodation in a lovely room with check-in at 10 am
Kochtail-kit in the room
Late check-out at 1 pm
Spa
---
Access to Alsik Spa Pool (2 hours)*
Fruit, nuts & smoothie at the Spa Café
Gastronomy
---
Welcome drink and a selection of snacks during the Queen's New Years speech
4-course New Year's dinner including wine menu ad libitum during dinner
Coffee & tea with sweets
Free bar and dance after dinner until 1.30 am
Champagne and the traditional Danish New Year's cake, kransekage
Late night meal at 1.30 am
New Year's Day Brunch at Restaurant Alsik
* Access to Alsik Spa Pool can be reserved in one of the following time slots: 10-12, 12-14 or 14-16.
Please contact us before December 9th to book your timeslot at: [email protected]
Access to Nordic Spa is not included, but can be purchased for DKK 300.- pr. person in 2 hour time slots. Treatments in our Beauty Lounge and spa treatments can also be booked in advance. Please note that all treatments must be booked in advance.
Price
| | |
| --- | --- |
| 1 person from | DKK 3.995,- pr night pr. room |
| 2 personer from | DKK 7.395,- pr night pr. room |
Conditions
Credit card information must be provided to book the stay. By booking the stay, you accept that the full amount will be charged on the credit card
The stay can be cancelled without charge before December 9th 2022 12.00
If the stay is cancelled by Alsik, any paid amount will be refunded
The New Year's stay must be paid before December 9th 12.00. If you use a gift card as payment, it will be redeemed on December 9th 2022
The New Year's Stay is for adults only (18+ years)
We are experiencing a great deal of demand for our New Year's stay, which is sold on a first come, first served basis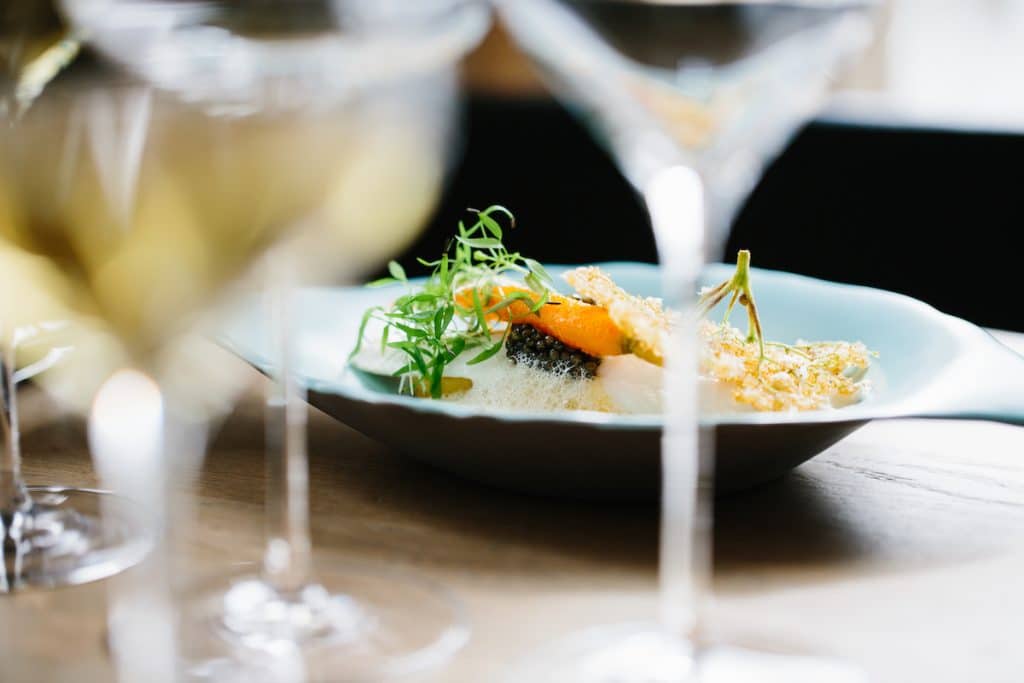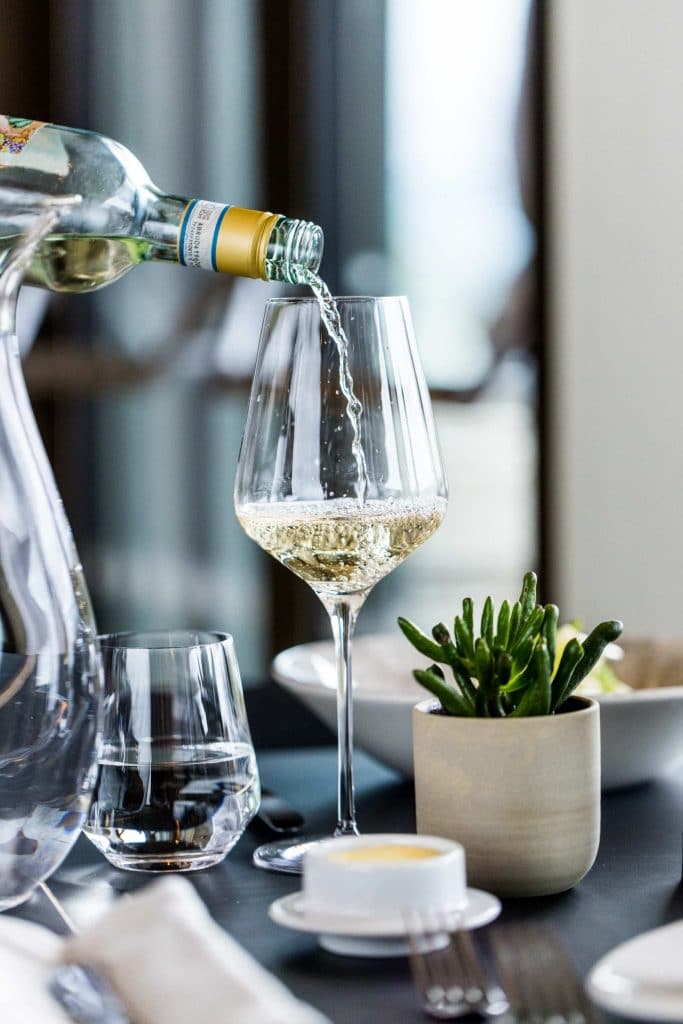 The party continues with dance and free bar, and the band Jazzeau entertains with swing, jazz, basso nova and evergreens until 01:30 where the late night meal will be served.
Just before midnight we will gather at Alsik's grand terrasse and enjoy the view of fireworks over Sønderborg. Champagne and the traditional Danish "kransekage" will be served.
The next morning you can enjoy our New Year's brunch in Restaurant Alsik.
This year we offer our New Year's guest the opportunity to add an additional night with breakfast in the same room, before or/and after, to your stay. If you book this with your New Years stay, we offer a 50% discount on the extra night.
We look forward to welcoming you to Alsik.