The history of Alsik's logo: A tiny flower of enormous significance
Alsik's logo was inspired by the lovely alsike clover. Although the clover seems diminutive, its delicate roots and tiny corollas once laid the groundwork for a transformational upheaval.
There was a time when it transformed Denmark into a leading exporter of agricultural products and brought new niche productions in its wake. Even today, the tiny clover with its vast abilities is an indispensable part of a sustainable food production, which is why the alsike clover truly deserves this deeply symbolic meaning.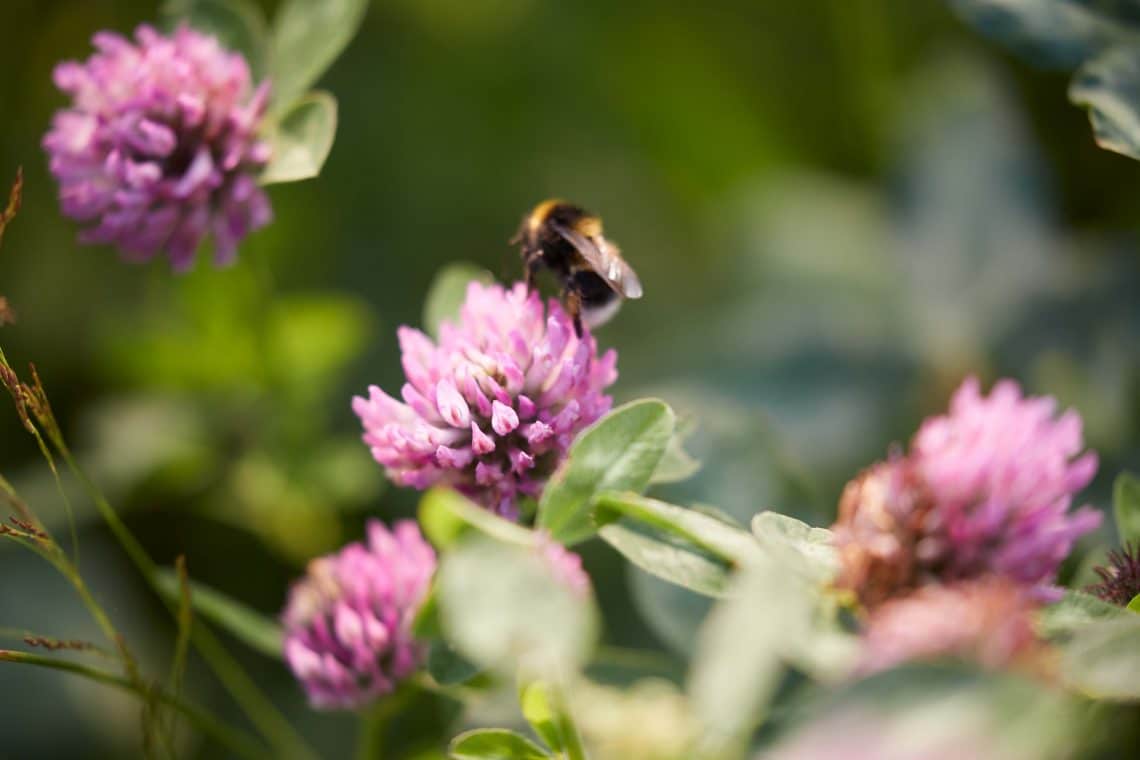 During the 1800s, the clover's ability to capture atmospheric nitrogen and add nitrates to the soil helped agricultural production soar, and made it possible to sharply increase the production of livestock and with it the production of dairy products. As a result, the Danish countryside was soon blanketed with red and white clover, while a generation of Danish lyricists and poets sang the praises of its Nordic purity, natural beauty and wholesome quality.
This is the tiny flower that crowns Alsik. Because both the name and logo of Alsik embrace the beautiful clover's meaning, symbolism and qualities.
You will get a sense of this when you see the elegant, innovative building tower skyward, embodying the boldness to blaze new trails with unique results as a reward. You will experience this upon entering Alsik Nordic Spa & Fitness, a world of indulgence, health and well-being, and as you explore the three restaurants Alsik, Freia and Syttende, and their cornucopia of local quality produce and ingredients. And finally, you will feel it in the exclusive hotel's stylistic consistency, warm atmosphere and Nordic styles.
Past, present and future all converge in Alsik's clover logo. Together, the flower and name bear a common heritage, values and future promise. They jointly comprise a celebration – praising the tiny flower of great significance for Sønderborg's ability to create and venture forth – of its Alsian and Nordic quality, beauty and naturalness.