Alsik Suite
Alsik's suites are an experience in a class of their own. These large luxurious suites are situated near the top of Alsik with unrivalled views across Alssund, Flensburg Fjord and the Sønderborg area.
From this lofty perspective on the city's pulsating life, the profusion of white sails dotting the waters and the bustling activities along the waterfront, guests get a sense of the unique duality of a big city surrounded by scenic splendour in the heart of the borderlands. The horizon stretches into the distance, as the sun sinks slowly over the oscillating waves, golden fields and green forests.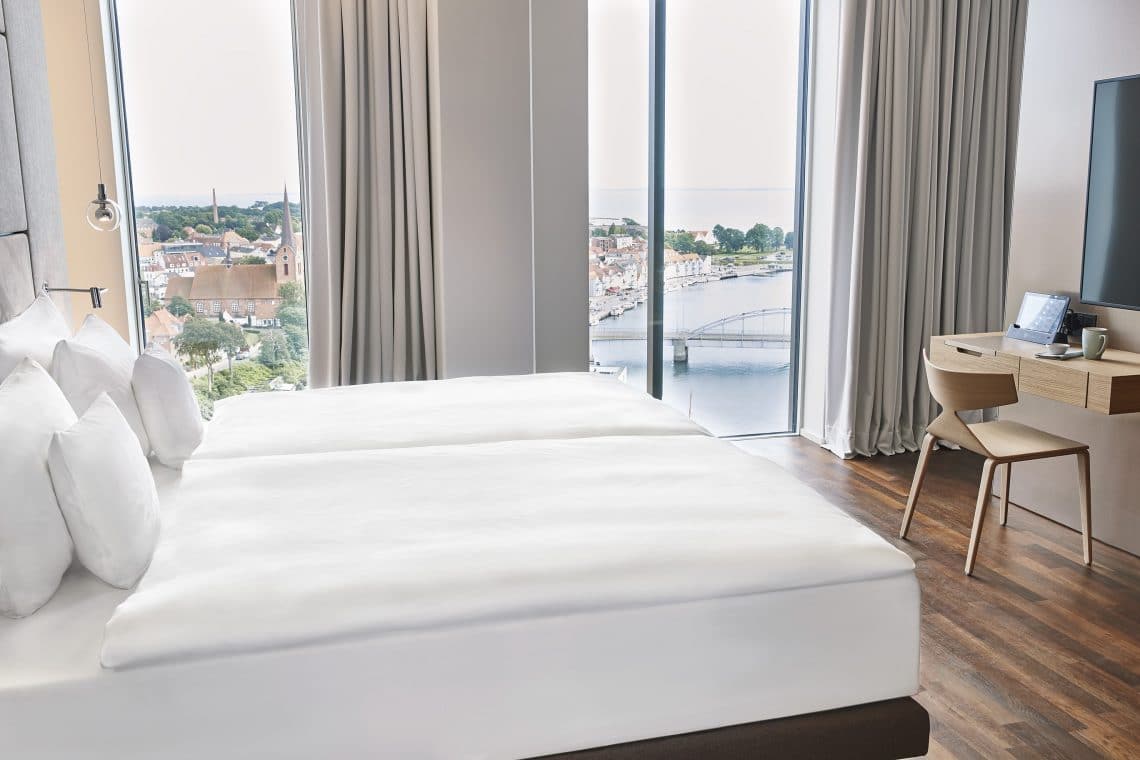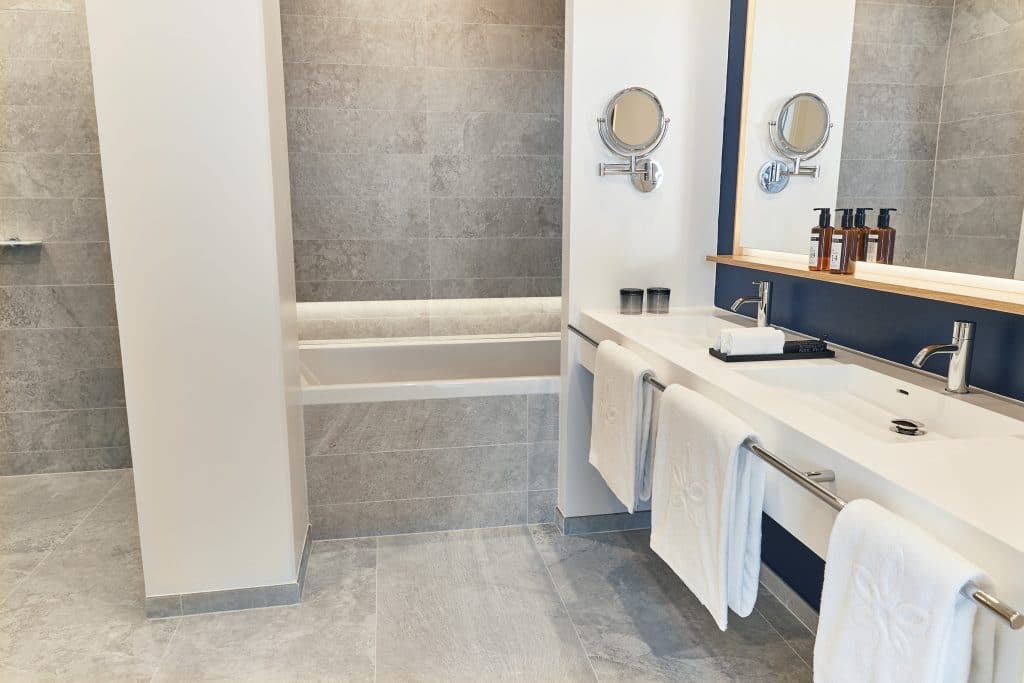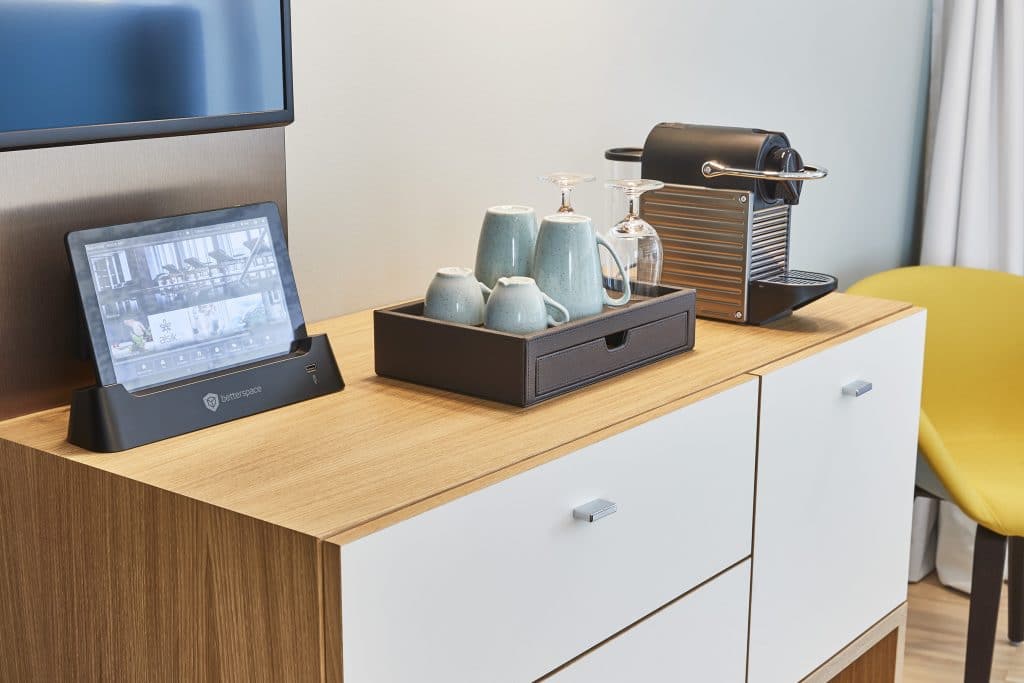 Maximum 4 persons
Room size: 50m²
Location: 16th floor
Safe
55″ flat-panel display
Chilled cabinet with free bottled water
Air conditioning
Free Wifi
Facilities for making coffee and tea
This unique view combined with the Alsik suites' exclusive Nordic design, tasteful interior and state-of-the-art facilities create a perfect space for classic enjoyment, harmony and balance. Each suite is unique with a sense of and an eye for every single detail. Elegant sliding doors separate the bedroom from the sitting room, and our suites are permeated with cosy atmosphere, light and the unique Scandinavian style.
Needless to say, each suite exudes comfort and a profusion of facilities, such as a built-in safe, tea and coffee, chilled cabinet with free bottled water as well as a 55″ flat-panel display, where you can stream exactly what you wish to watch from your laptop or mobile device.