Alsik Accessible – disabled-friendly rooms
A disabled-friendly room, Alsik Accessible, is 26.6 m2 in size, and is designed to provide you with additional floor space and disabled-friendly bathroom and toilet facilities.
The large floor-to-ceiling windows provide stunning natural light that showcases the natural materials and beautiful furnishings. Enjoy the stylish and tranquil environment of the room while taking in the view of Sønderborg and the Alssund.

Disabled-friendly facilities
A low-level sink in the bathroom, toilet with armrests, spacious shower with bath chair on request, wheelchair access, hands-free door opener and hands-free dispensers for soap and shampoo. There is also an adjustable bed with a remote control in most rooms, step-free access, a lift to other floors and good wheelchair access. Selected disabled rooms have a connecting door to the neighbouring room, which can be used if you bring a personal companion/assistant.
At Alsik Hotel, we've gone to great lengths to make our disabled-friendly rooms both functional and inviting.
See the interactive graphic below to explore some of the options that our disabled-friendly rooms offer.
Please note that not all rooms have the same facilities. The interactive graphic below provides an overview of the facilities available in the different rooms.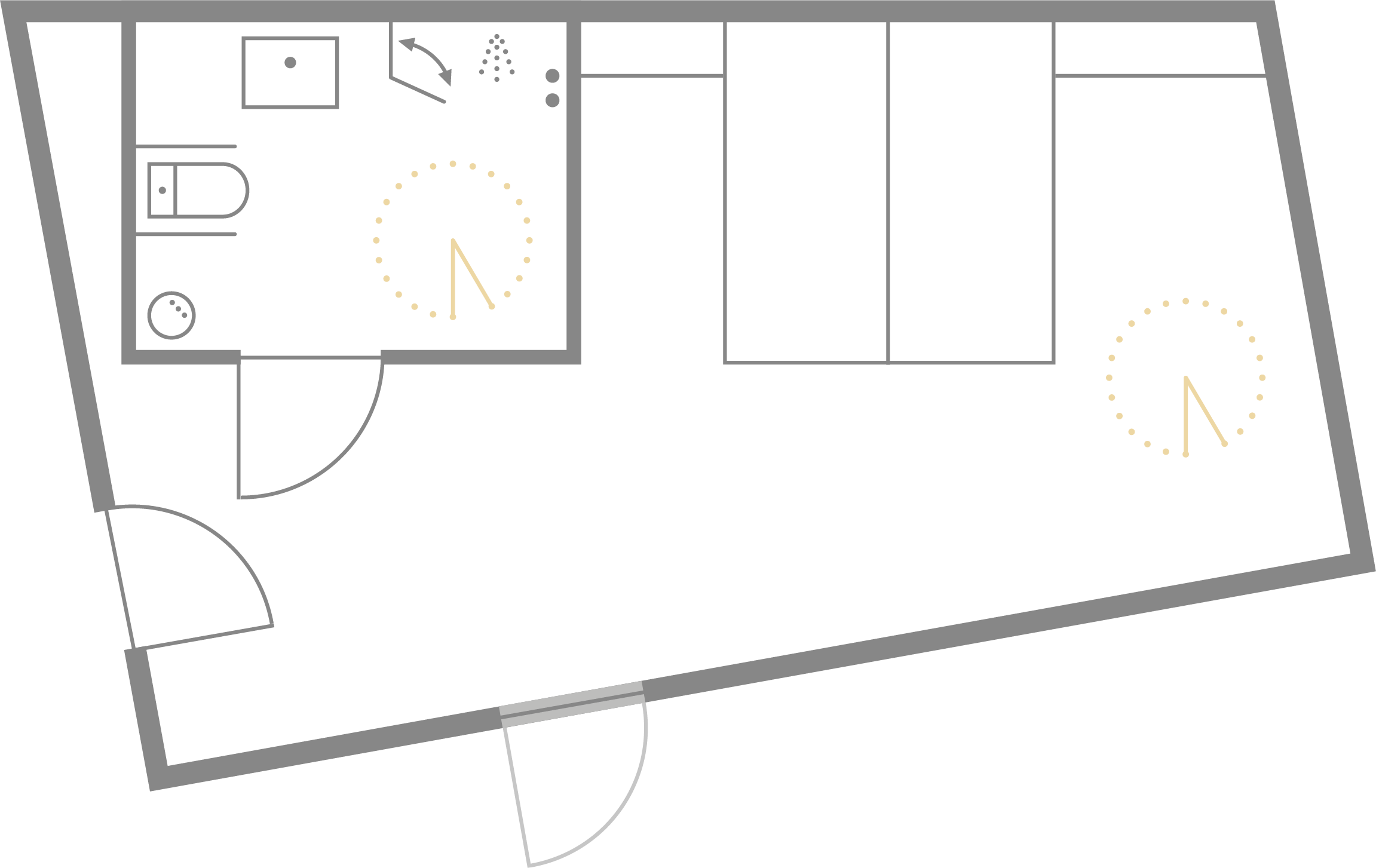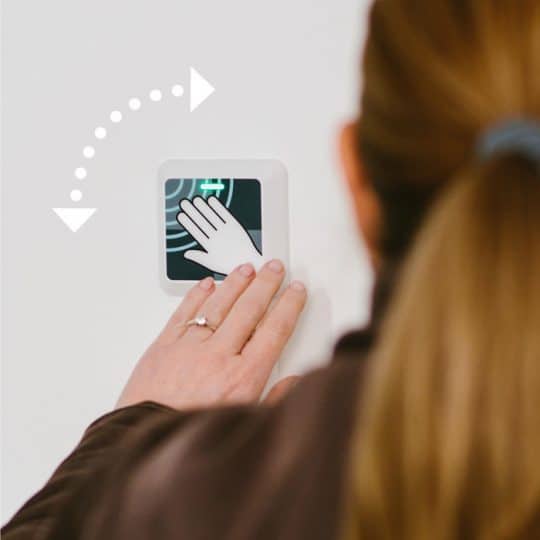 Hands-free door opener
The rooms are equipped with hands-free door opener, which make it easier to enter or leave the room in a wheelchair.
Arm rests
The toilet seat is 47 above the floor, and the toilet has arm rests on both sides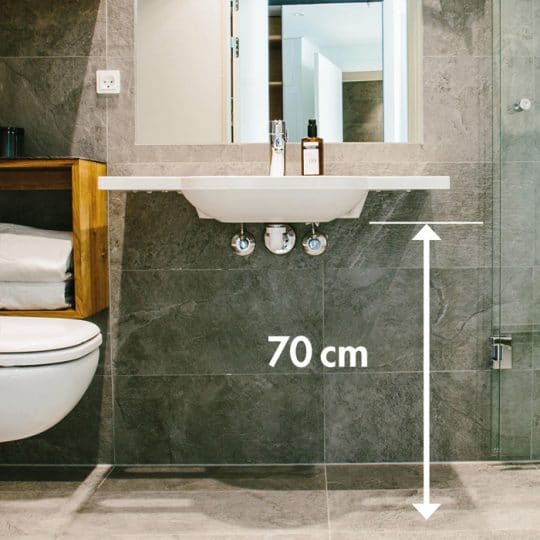 Space below sink
There is 70 centimeters free space below the sink, so it's accessible for wheelchair users
Shower
The spacious shower cubicle has foldable sides and a floor area of ​​100 x 115 cm.
It is possible to borrow a bath chair or stool by prior arrangement.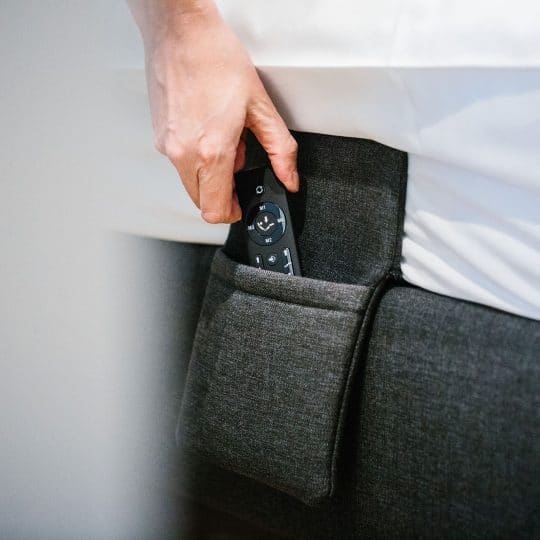 Adjustable bed
Most rooms has adjustable beds with remote control.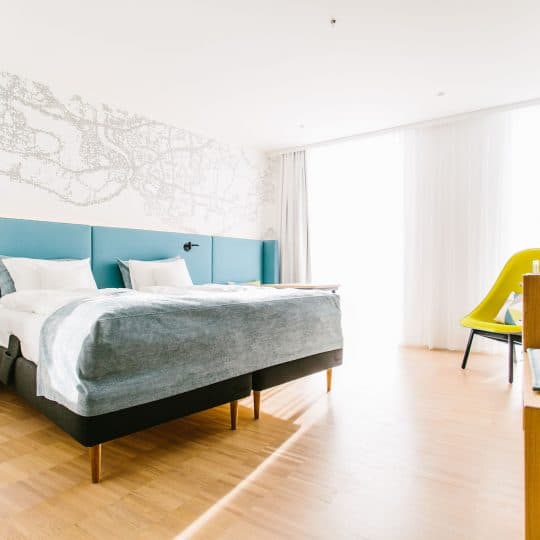 Some rooms has access to the room next door
Several rooms have a connecting door to the next room, which can be used by helpers.
In other cases, the door is of course locked. Please let us know in advance if you would like a connecting room.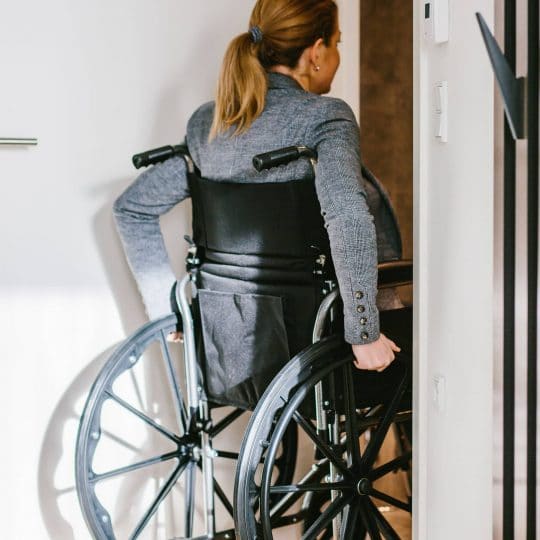 Wheelchair turn radius
The spacious rooms are designed, so there is plenty of free floor space as a turning area for wheelchair users.
Room no.
Adjustable bed
King-size bed
(not adjustable)
Connecting door to neighbouring room
Automatic
door opener
208
x
x
308
x
x
x
408
x
x
x
508
x
x
x
608
x
x
708
x
x
x
808
x
x
908
x
x
1008
x
x
x
1108
x
x
x
1208
x
x
x
1408
x
x
x
1508
x
x
x
Request a bath chair
We offer three different bath chairs, so you can choose the one that's best for you.
Lightweight bath chair with back and armrests. Seat width: 40 cm
Bath/toilet chair with back and armrests, leg supports and castors. Seat width: 55 cm.
Bath seat. Seat width: 40 cm
If you would like to request a bath chair, please inform us at the time of booking.
Room amenities
The guest rooms feature stylish stone bathrooms with toilet and bath. The WC, washbasin and spacious shower are very disabled-friendly.
Room amenities include a built-in safe, tea & coffee, a minibar with free bottled water and a flat-screen TV where you can stream whatever you want to watch from your laptop or mobile device.
The hotel's many floors are of course accessible by lift.
If you require a disabled-friendly room, please inform us at the time of booking.