Rooms and facilities
As a newly built, ultramodern meeting and conference hotel, Alsik offers a comprehensive, flexible business area that can be meticulously tailored to meet your needs and embodies the very latest in conference and meeting technology.
Flexible, inviting meeting and conference rooms
The conference area itself covers 1,500 m2, which enables meetings and conferences of every size and set-up. The area includes nine specially-designed conference and meeting rooms as well as an exclusive boardroom. The two biggest conference rooms can be joined into one room covering 372 m2, accommodating roughly 300 participants. The room opens directly onto a large inviting patio overlooking Alssund.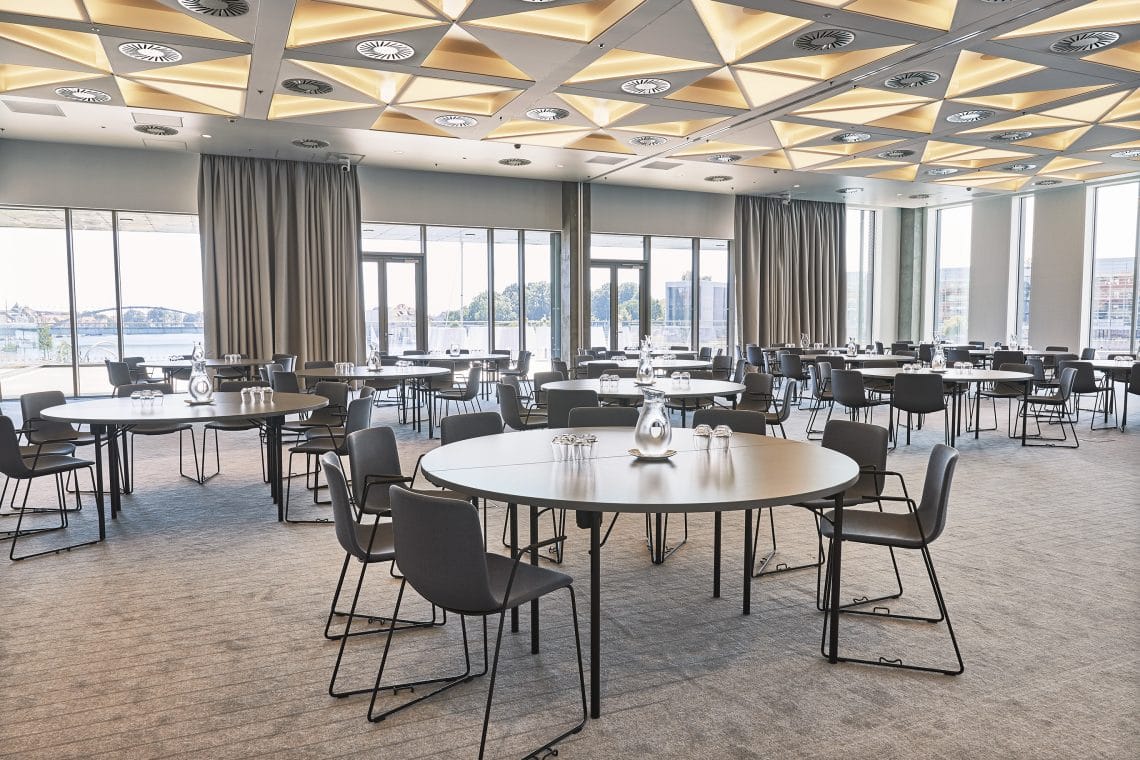 All meeting and conference rooms have full-length windows and fantastic views across the water. Similarly, the acoustics are in a class all their own, and neither the sounds of the lively waterfront nor the pulsating hotel enter the room. At the same time, the indoor climate is carefully regulated using the latest clean tech for which the Sønderborg area is renowned.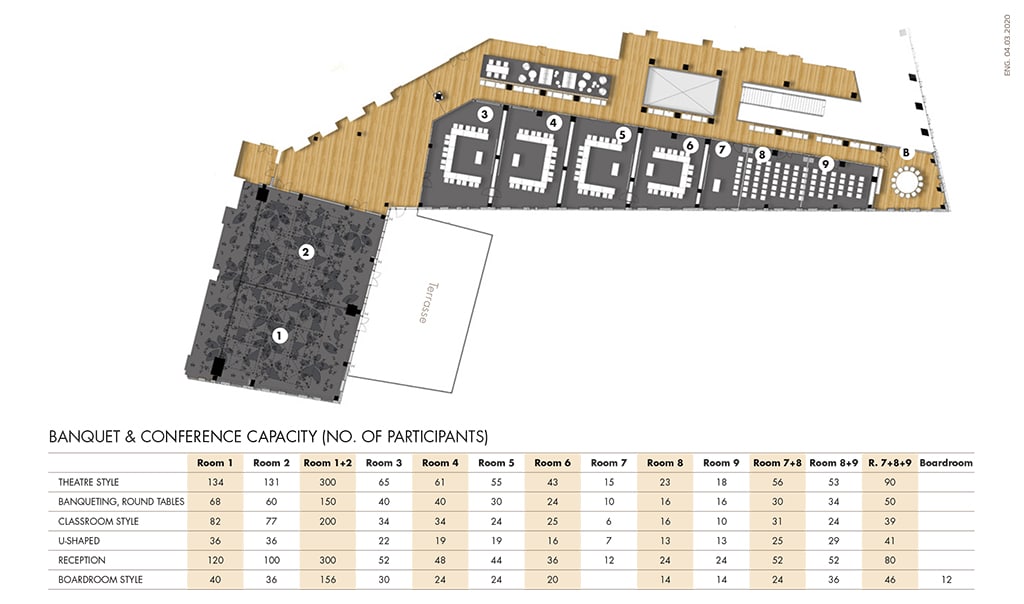 Business Corner and breakout areas
Alsik's meeting and conference facilities also include a welcoming area and a Business Corner with every secretarial function imaginable. The area also features attractive break-out islands in Nordic design, providing an opportunity for group work, conversations in small groups, or just relaxing in the inviting Fritz Hansen furniture.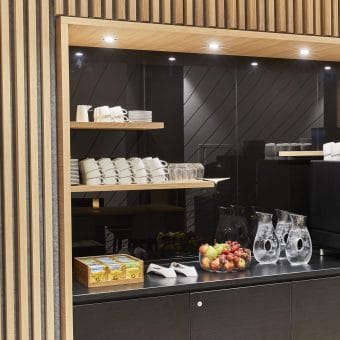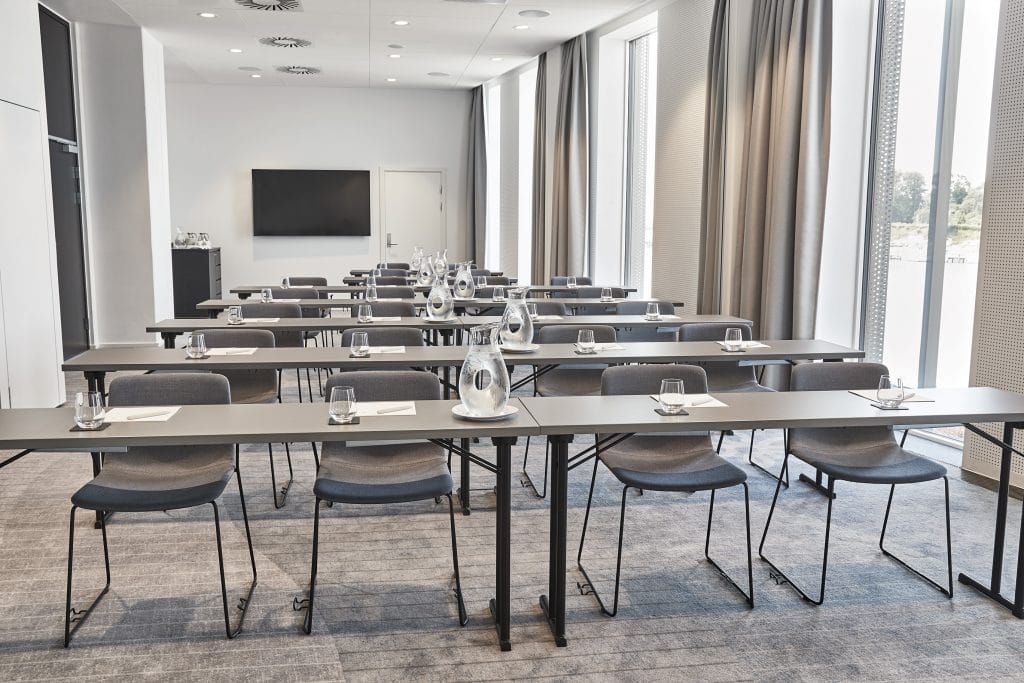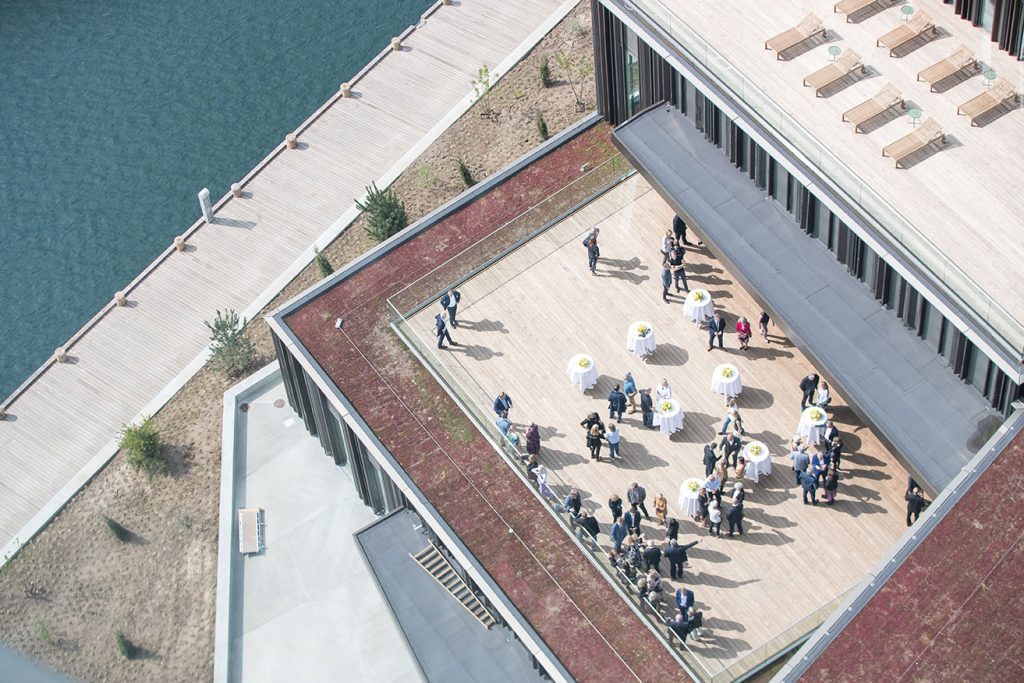 The Loft
On Alsik's 18th floor, you will find the exclusive "The Loft", which is accessible for special events. This unique, multifunctional room has unique views of the entire area and can be used as a setting for exclusive product launches, intimate concerts for a carefully selected audience or special unveilings, disclosures and breaking news.
IT and entertainment technology
All areas and aspects of Alsik's meeting and conference area are characterised by the integration of the latest IT and entertainment technology.  Needless to say, Alsik has all the standard basic equipment such as giant screens in all rooms, so regardless of your technical needs, we can meet them. Our technicians are obviously available and ensure a reliable process without technical problems or delays.
Contact us
At Alsik, we are always ready and waiting to help customise a perfect event for your participants. Our meeting and conference team personally assist you and provide peace of mind by planning, running and evaluating your event. We are with you every step of the way, as a steady hand for all details enabling you to focus on your event's participants and contents. Our goal is to ensure your success through comfort, security and professionalism throughout every step of the way.
Informal chat
Contact us for an informal chat about your next business event.
Tel. +45 74 20 30 00
E-mail: [email protected]
Covid-19
In these coronavirus times, we fully understand that our customers want increased flexibility in connection with booking conferences and meeting events. We would like to accommodate this need, and as such we are constantly adjusting our conditions for cancellations and changes. Contact us to get our updated conditions.