Alsik Triple Ocean View
An Alsik Triple Ocean View on the 2nd floor offers beautiful views of Alssund and accommodates 2 adults and one child.
The room's Nordic colours, interior design and furnishings elegantly interact with the entire building's architecture. The natural materials and beautiful furniture were all carefully selected to create harmony, atmosphere and warmth. Large full-length windows provide views and a fantastic lighting effect throughout the room with its elegant parquet floor, full-length framed mirror and extra-long beds.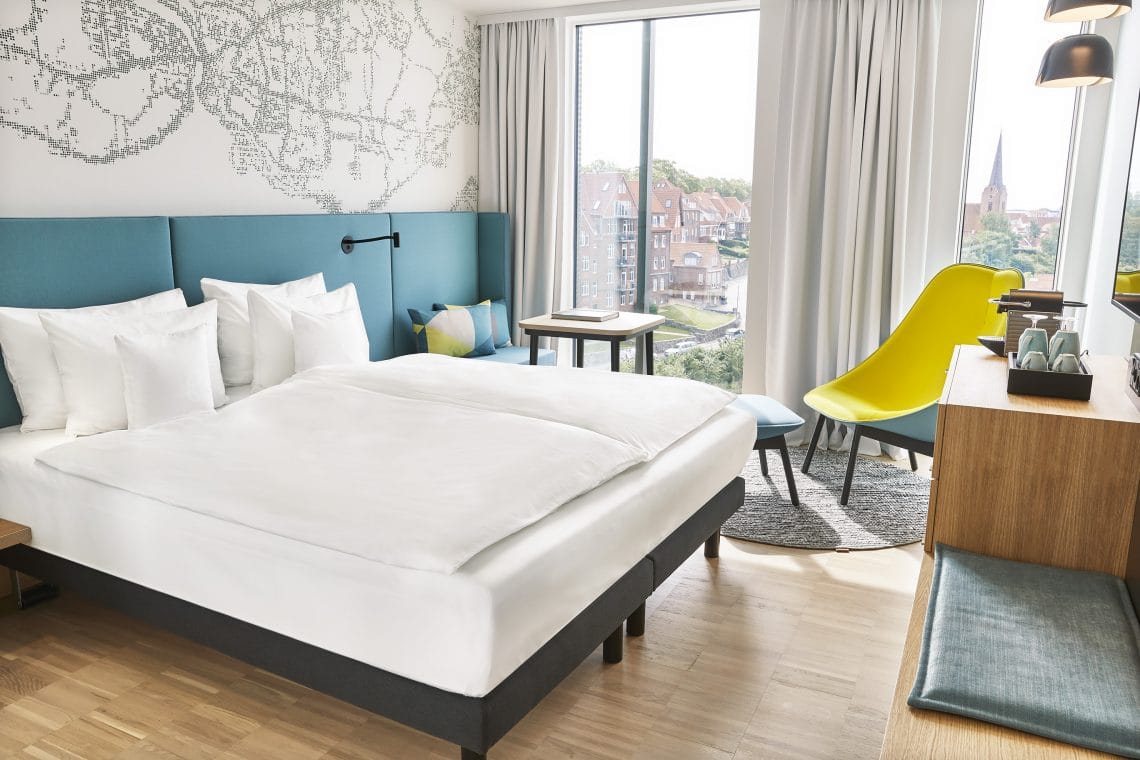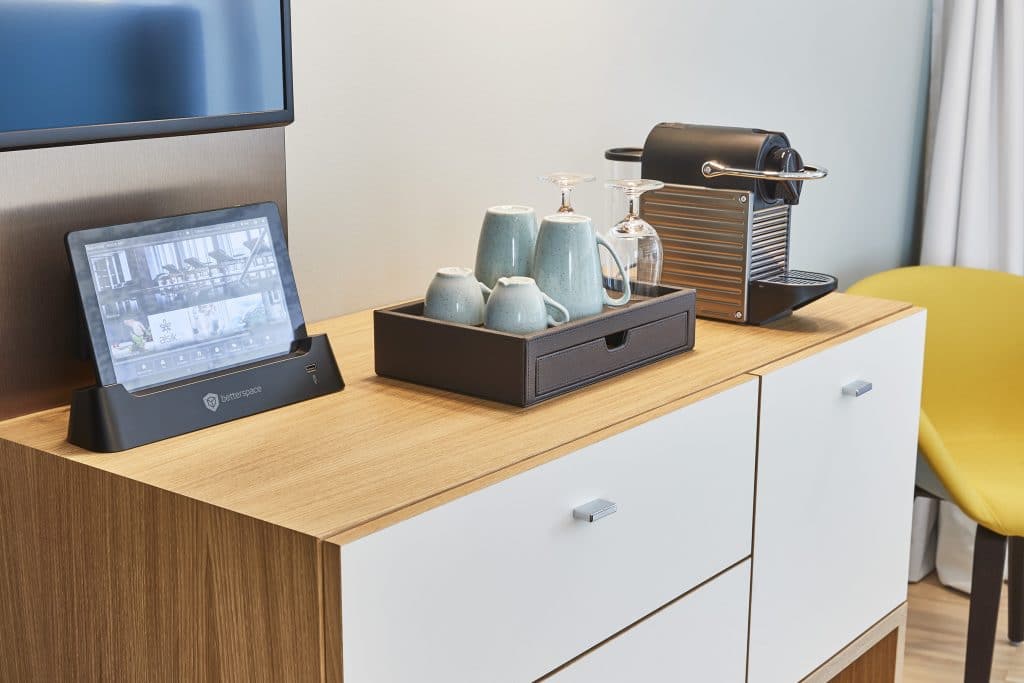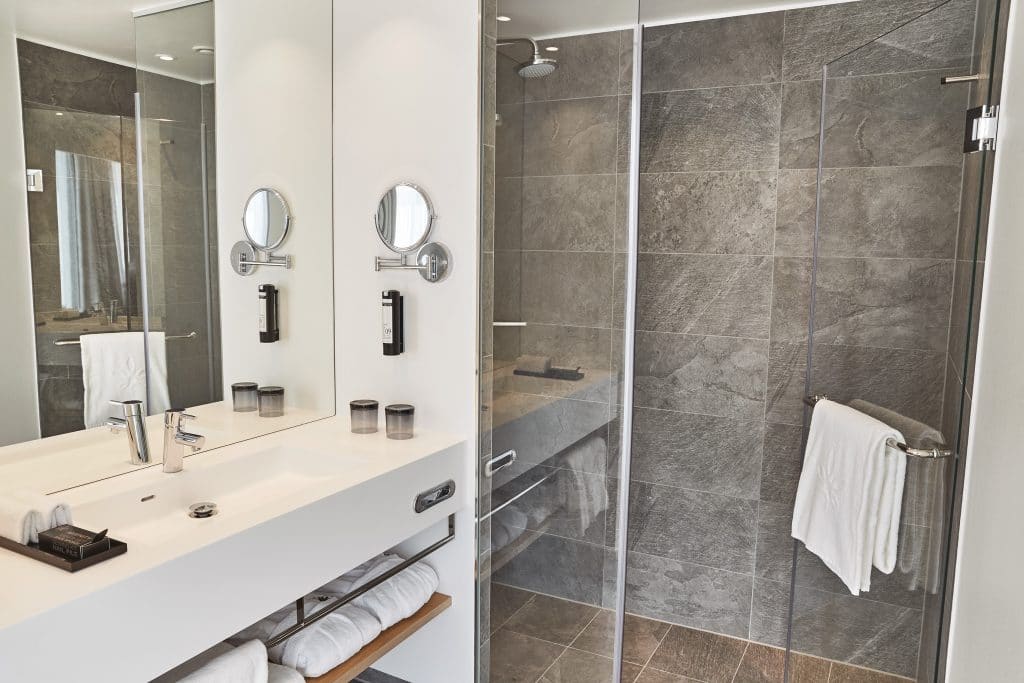 Maximum 2 adults and 1 child
Room size: 22m²
Location: 2nd floor
Safe
49″ flat-panel display
Chilled cabinet with free bottled water
Air conditioning
Free Wifi
Facilities for making coffee & tea
Toilet and bathroom are pleasantly separated in all rooms. The stylish stone-clad bathroom has a spacious walk-in shower.
The room exudes comfort and a profusion of facilities, such as a built-in safe, tea and coffee, chilled cabinet with free bottled water as well as a 49″ flat-panel display, where you can stream exactly what you wish to watch from your laptop or mobile device.