We look forward to welcoming you to Alsik and Sønderborg.
On this page we have gathered information that we think could be useful for you as our guest.
Should you not find the relevant information here, please feel free to contact us before or during your visit.
Please note that our services and the content on this page could change before your visit, so it might be a good idea to revisit this page shortly before your visit.
Check in / check out
Guests may check-in at any time from 3.00pm on the scheduled day of arrival, unless otherwise stated on the booking confirmation
On the day of departure, we kindly ask all guests to check out no later than 11 am.
If you need to store your luggage before checking in or after checking out, our reception will happy to help.
Payment and gift certificates
All outstanding charges must be paid for at check out. If your reservation has been completed without sharing your credit card information with us, you will be asked to pay for your stay at check in.
If you wish to pay with a gift certificate, please let us know during the booking process, and we ask you kindly to present us with the certificate during check in.
Breakfast
Breakfast is served in Restaurant Alsik at the ground level:
Monday – Friday: 6.30 – 10 am
Saturday, Sunday & holidays: 7-10.30 am
During weekends and holidays you might experience queue at the breakfast buffet, and we ask for your understanding and patience in these situations.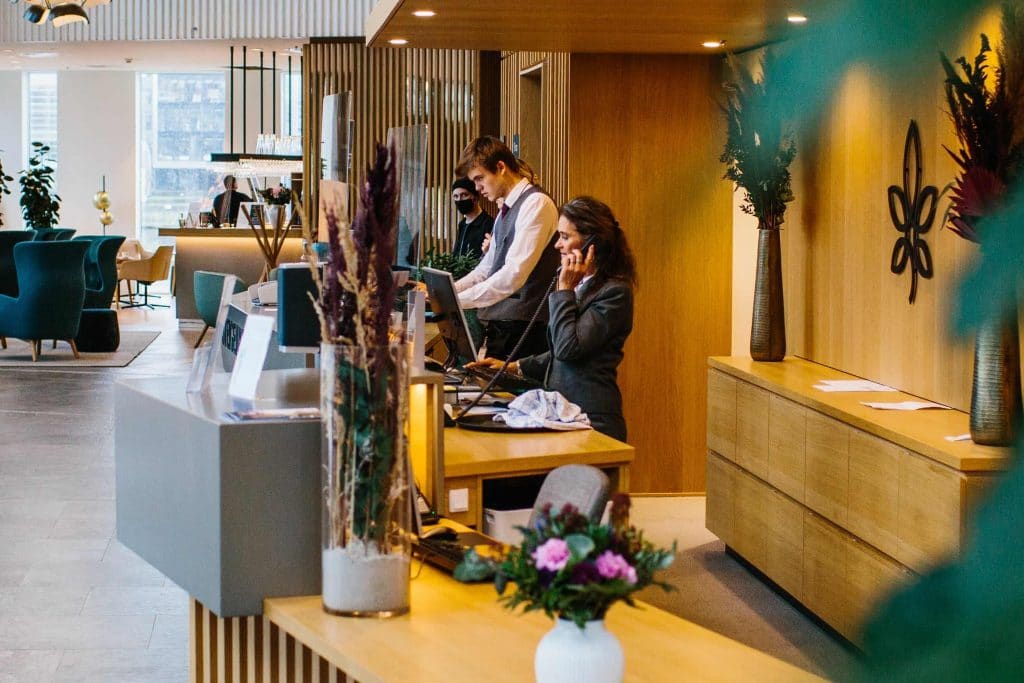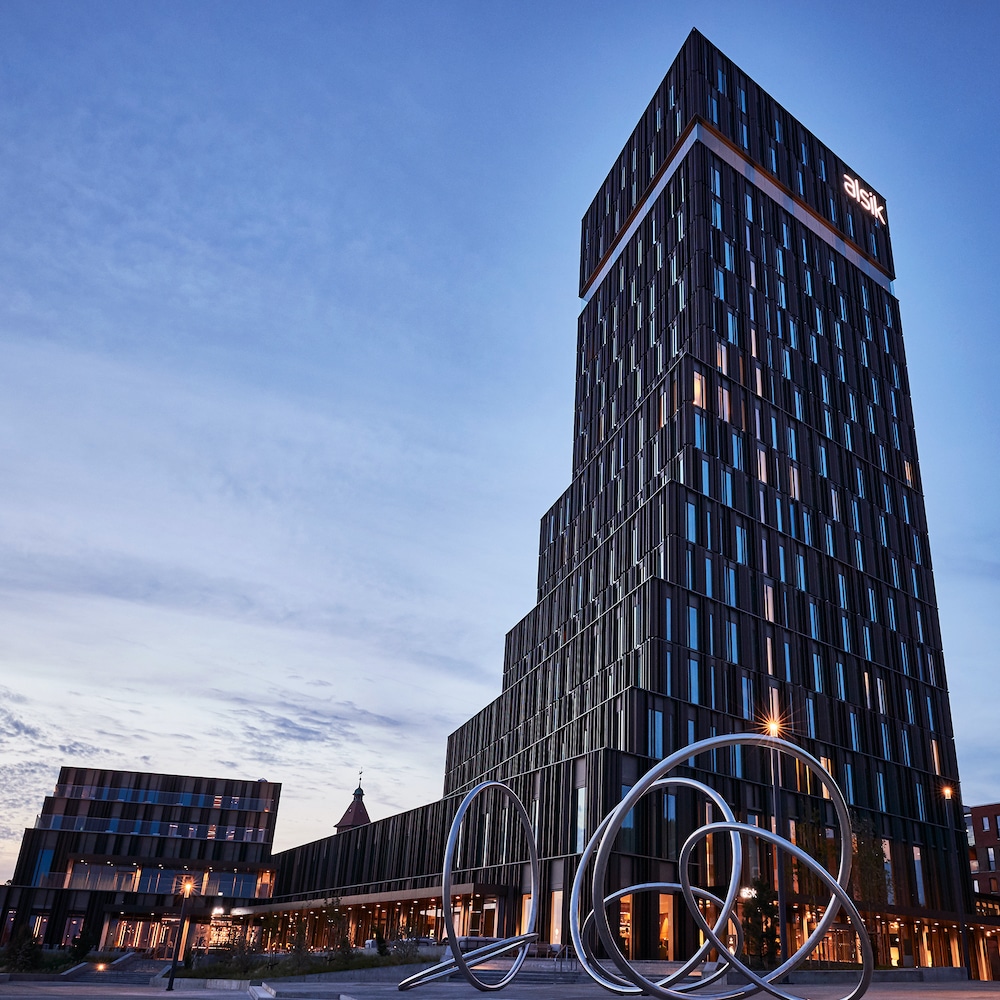 Smoking
Alsik Hotel & Spa is a non-smoking area. This also applies for e-cigarettes.
Smoking in the hotel will result in a cleaning fee of DKK 5.000,- per room. If the fire alarm is trigged due to smoking, the guest will be required the fee from the fire brigade.
Your room
All rooms at Alsik Hotel offers air condition and a stylish stone-clad bathroom with a spacious walk-in shower.
Futhermore the room has tv with Chromecast, allowing you stream from your smartphone or tablet. The tv also offers information about breakfast buffet, restaurants, spa and much more.
We have provided coffee and tea, and a complimentary bottle of water in the chilled cabinet.
The hotel offers free Wi-Fi. Just connect to the our network "Guest" – no code is needed.
Fire and Evacuation instructions can be found in all hotel rooms including and Emergency Exit Plan. We strongly recommend all guests to study the instructions upon arrival.
Cleaning
Cleaning during stays of more than one overnight stay can be expected between 9 am and 5 pm, provided that the "Do not disturb" sign is not on the door.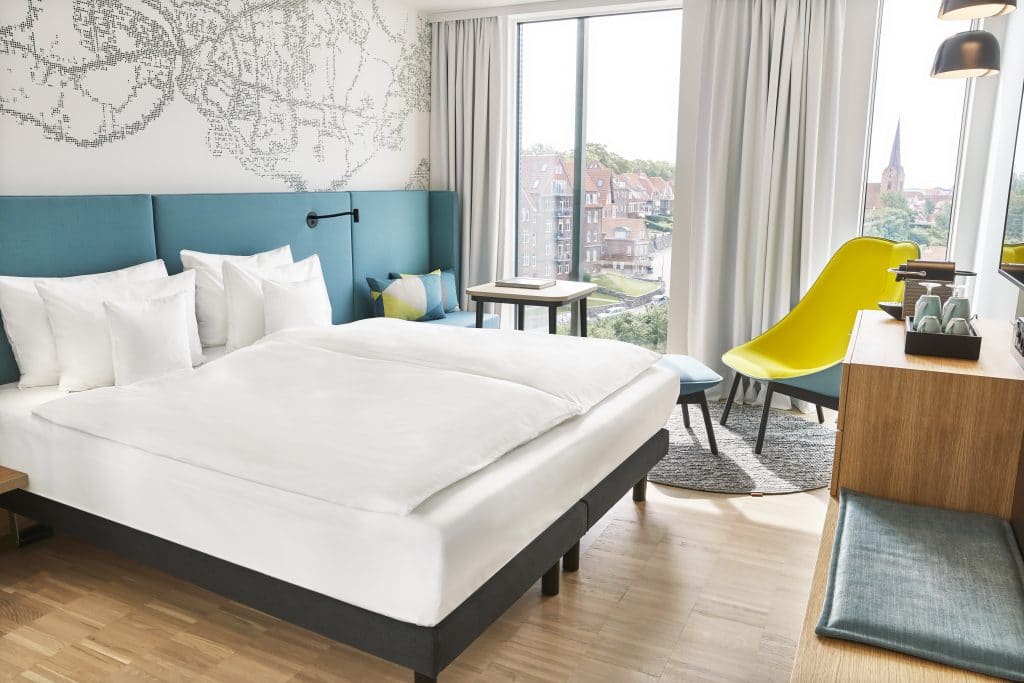 Point of View
We recommend a visit to the hotel's 16th floor where you will find the lookout platform "Point of View". From here, you can enjoy the unrivalled views across Sønderborg and get a good sense of the town, the coast, and scenic landscapes.
Enjoy the view at Point of View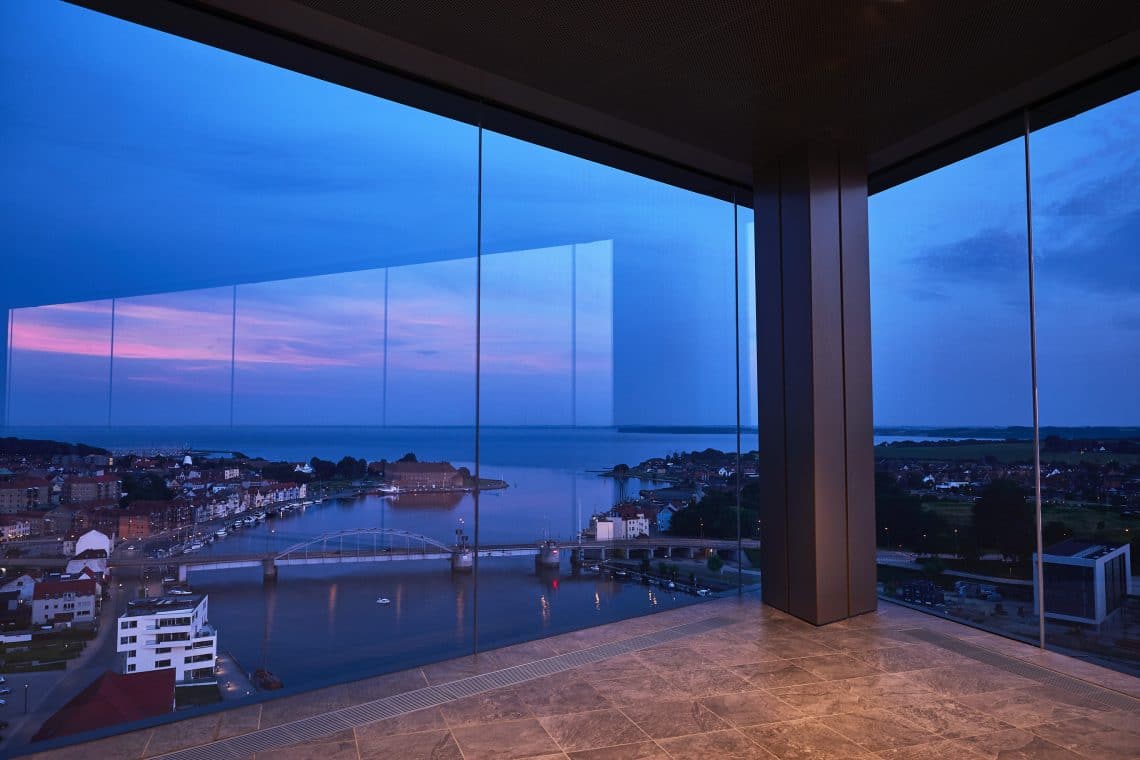 The platform is designed as zero energy solution, and therefore the temperature at Point of View will change according to the wheater.
There is no seating available at Point of View.
For access to Point of View, just ask the staff in our reception.
Alsik Spa & Wellness
Our spa consists of two areas: Alsik Spa Pool & Nordic Spa.
Alsik Spa Pool is the large area, where you'll find your grand pool, hot tub, Foot Lounge, Steam Bath, Panorama Sauna, Alsik Spa Café and the grand terrace with the infinity salt water pool.
Nordic Spa is located at the first floor. Nordic Spa is an extension of the spa experience.
Nordic Spa experiences are based on old Nordic therapeutic rituals and the best bathing traditions.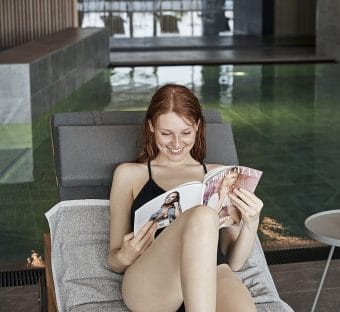 Access to Alsik Spa & Nordic Spa is not included in the room rate. Certain packages comes with access to the spa area, and this will be specified in the booking confirmation.
Alsik Spa Pool
Alsik Spa Day (16+ years): Access to Alsik Spa Pool i 5 hours time slots. DKK 450,-.
Alsik Spa Pool (16+ years): 3 hours access. Prebooking not possible. DKK 295,-
Children in the spa
Please note that special opening hours apply for our youngest guests (0-15 years).
Children (only hotel guests) has access with an adult 8-9 am Monday to Friday and 7-8 am all week.
During holidays also 9-10 am. Sommer holiday is july.
DKK 95,- for 1 adult and 1 child. Additional adults, DKK 75,-
Nordic Spa (18+ years)
On the 1st floor, you will find the Nordic Spa, where you can experience our bathing ritual "The Nordic 5." Join us on a journey through the elements of Nordic nature and discover a world of sensory experiences, not only for your body and soul but also for your taste and sense of smell.
Our skilled hosts will take you on a guided tour through The Nordic 5, where you will enjoy 2.5 hours of tranquility and immersion. Throughout the journey, you will visit unique spaces, each contributing to bringing your body into balance.
Enjoy a unique experience only found at Alsik Nordic Spa & Wellness. Price: DKK 395,-
Spa Treatments (16+ years)
Look forward to exceptional experiences when our skilled therapists pamper you with classic and new spa and wellness treatments. We recommend booking in advance.
Booking
Acces to Alsik Spa or Nordic Spa can be booked here:
You can also contact our spa at: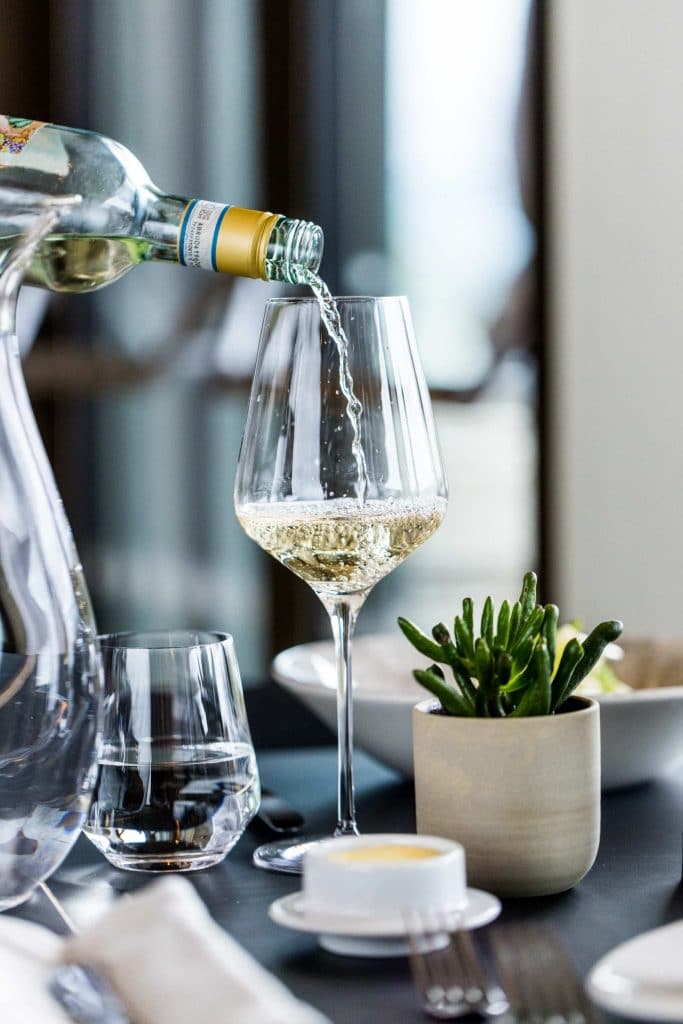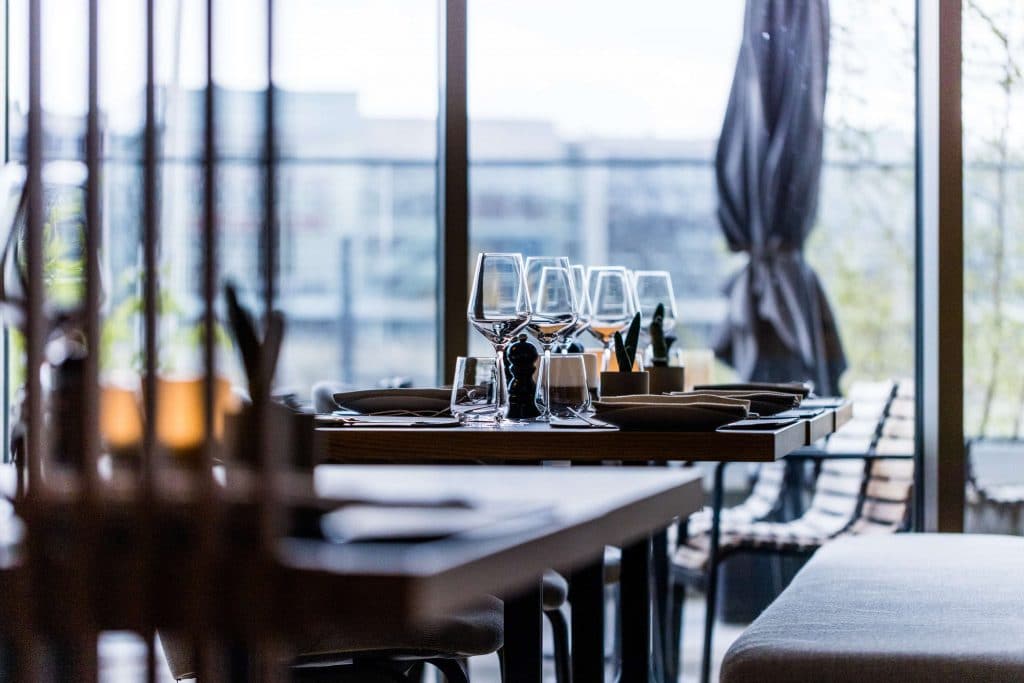 Restaurants
Our restaurants are quite popular, and we therefore encourage all guest to book in advance.
Restaurant Alsik: The large restaurant where you can enjoy breakfast buffet, lunch and dinner.
Syttende: Alsiks Michelin-restaurant on the 17th floor. Reservation can only be made at Syttende.dk.
Freia Bar & Lounge:  Enjoy a drink or a glass of wine,
Alsik Spa Café: Refreshments and light meals for your visit at Alsik Spa Pool.
Find more information about our restaurants here:
Our kitchen also offers roomservice. The roomservice menu is available on the tv in your room.
Dogs in the room
At Alsik, we offer a dog-friendly setting. We have a number of rooms specially designed for you to bring your pet when you visit Sønderborg. Please let us know in advance, if you're bringing your dog to Alsik.
You are welcome to leave your dog in your room – even when you leave the hotel, but we ask you to inform reception in case your dog becomes distressed when left alone.
Cleaning (for stays of more than one night) will take place between 09:00 and 17:00 provided the dog is not in the room.
We provide water and food bowls in the room, a nice dog bed and a handful of treats.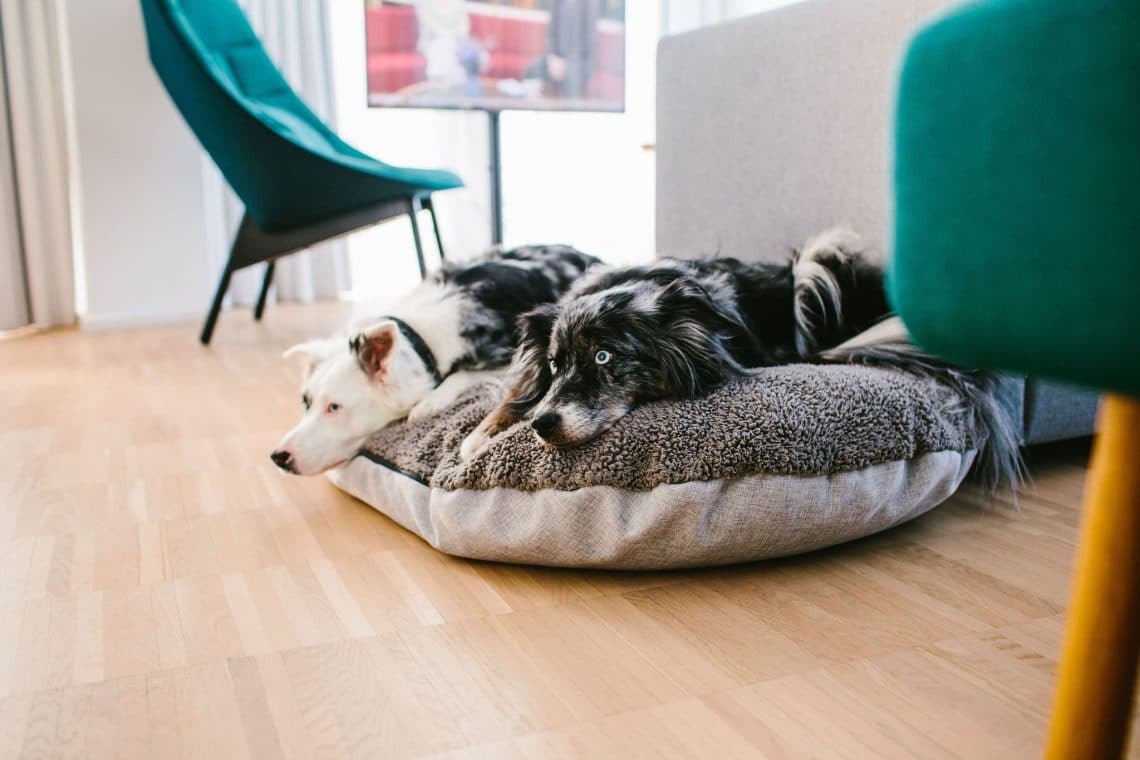 Parking
Nearest parking is the parking garage across the stress:
Havnens P-hus, Nørre Havnegade 42, 6400 Sønderborg.
In the parking garage there are approx. 450 parking spaces. You are allowed to park for free for two hours, after which you pay for additional parking time. The garage offers charging stations for electric vehicles.
A bridge leading to Hotel Alsik can be found in the garage. Access via the bridge is first possible after check in.
The parking garage is not operated by Alsik Hotel & Spa.
On the following link you'll find further information about parking in Sønderborg:
For general terms and conditions, please read: