Restaurant Alsik Menu
We have put together a menu which includes all the dishes you know. Always using fresh produce and ingredients from both the local area and all corners of the world.
Choose your favorite from our a la carte menu or try our popular evening menu Kochen's Favorit with free beverages.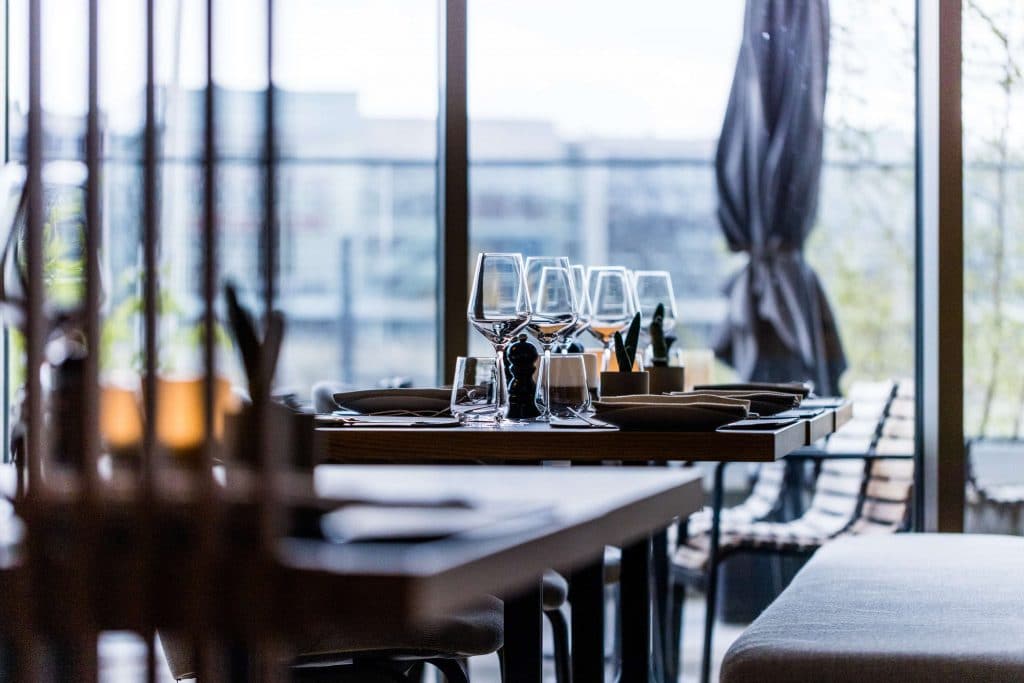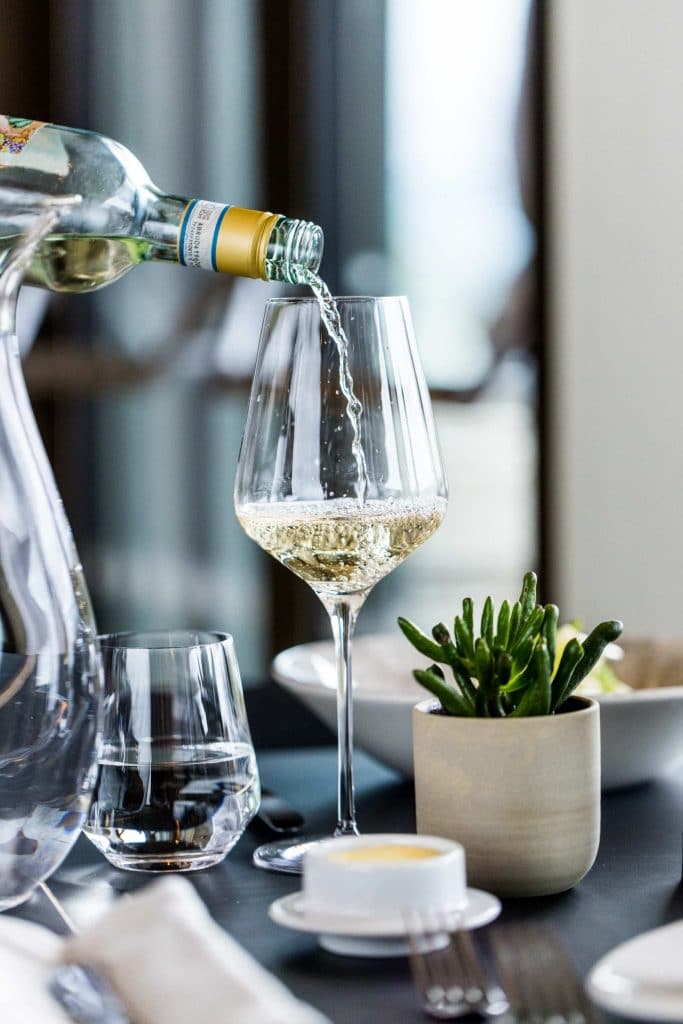 Kochen's  Favorite
Available only if ordered by the whole table 5 pm – 9 pm.
**Pea soup & lump fish roe
Cold-pressed pea soup with a taste of lovage, salted Danish lump fish roe, hand-peeled shrimps, curry-pickled pearl onions, smoked cheese mousseline & lemon confit
Veal & asparagus
Tender veal culotte with spicy Provencal ratatouille and crispy potatoes, grilled green asparagus, sauce "B" with scallions and parsley, cranberries & roasted piperade coulis
*Pannacotta & rhubarb
Panna cotta with flavors of vanilla and elderflower, strawberry sorbet on rhubarb jelly, basil, crumble of oatmeal & almonds
3 DISHES MENU 495,-
Ad libitum
Select wines for the menu from buffet
Bottled beer, iced water & local juices
Cold-risen sourdough bread from our own bakery with grains & seeds
Organic salted butter
Our selected coffee from Lavazza & tea from Carstensen Tehandel
Menu price 750, pr. Person all inclusive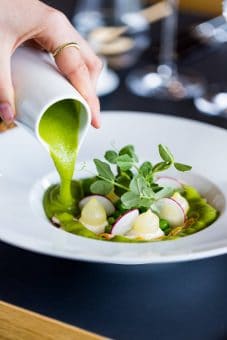 KOCH'S LUNCH SIGNATURE
Available 12-15 pm
*Burrata
Creamy burrata with spicy romesco sauce & basil
♡ Hummus
Chickpea puree with pickled vegetables, sumac & parsley
Cold-smoked salmon
Slices of Faroese cold-smoked salmon with smoked cheese mousseline & cranberries
**Caesar salad
Crispy romaine lettuce with dressing of anchovies & parmesan and chicken thighs meat
Pork jowl
Glazed tender pork jowl with vegetables in soy ginger broth
*Chesse
Cow's milk cheese with gooseberry compote, mustard grains & rye biscuitss
*Rhubarb trifle
Rhubarb trifle with macaroons & whipped cream
Including
Cold-raised sourdough bread from our own bakery with grain & sea salt.
Organic salted butter.
PR. PERSON ALL INCLUSIVE 350,-
A la carte menu
Available daily 12 noon to 3 pm and 5 pm – 9 pm unless otherwise stated
Small meals
Cold smoked salmon 140,-
Slices of Faroese cold-smoked salmon with grilled Broccolini, smoked cheese mousseline with black pepper, sour-sweet pickled cranberries, pickled lemon peel, wild garlic oil & pearl onion
Carpaccio 135,-
Beef with sea salt and crushed black pepper, baked minestrone green, basil pesto, 2 kinds of Nicoise olives, tomato grater, aged UNIKA Gammel Knas cheese & cold-pressed virgin olive oil
*Burrata 130,-
Creamy organic "cream mozzarella" with lemon oil, spicy romesco sauce with almonds and herbs, semi-dried yellow tomatoes, small confit Boretane onions with sherry vinegar, crispbread & basil
*Cheese 130,-
4 selected cheeses with gooseberry compote, fermented mustard grains in elderflower and chili, almond oil & Bornholm rye biscuits
*Rhubarb crumble 120,-
Warm pie with rhubarb compote and almond crumble, salted caramel with vanilla, nut nougatine, almond crumble, crunchy, lemon verbena & vanilla parfait
Hummus 125,-
Creamy mash of chickpeas with small, pickled onions, grilled green olives, sumac, papadums & cold pressed olivie oil
Large meals
**Caesar salad 185,-
Crispy romaine lettuce with dressing of anchovies & Unika Gammel Knas cheese with chicken thighs meat, chopped chives, tomato croutons with olive oil, sea salt & crushed pepper
Burger 185,-
Minced hook-ripened beef in a warm brioche bun with bacon-onion compot, creamy UNIKA cheese, paprika-tomato relish, french fries, chili mayo & Koch's ketchup
Fish and chips 205,-
Fried saithe in fluffy coating with curry chili salt, crispy potatoes, small fresh salads with lemon vinaigrette, sour sauce tartare & garlic mayonnaise
**Pasta "vongole" 215,-
Strozzapreti pasta cooked al dente with tomato mire poix, warm spicy scallops, aged Spanish Manchego cheese, confit lemon peel & wild garlic from Kær
Cod 225,-
Baked cod with small vegetables in spicy sauce with soy, cashews, coriander, shiso & melon tutti frutti in sweet chili
Koch's special 395,-
Bouef of Danish beef with cognac pepper sauce, herb butter, potato of the day, pickled white asparagus "sweet", thin spring carrot & freshly grated truffle
(Order time: 30 min.)
* Vegetarian
** Vegetarian option
♡ Vegan