Restaurant Alsik Menu
We have put together a menu which includes all the dishes you know. Always using fresh produce and ingredients from both the local area and all corners of the world.
Choose your favorite from our a la carte menu or try our popular evening menu Kochen's Favorit with free beverages.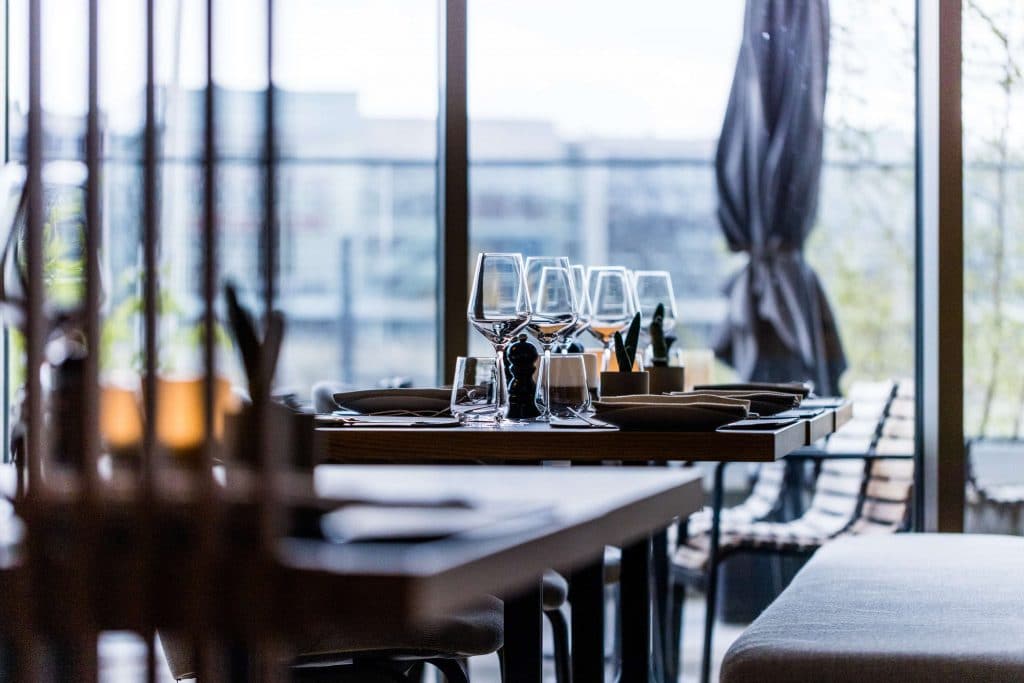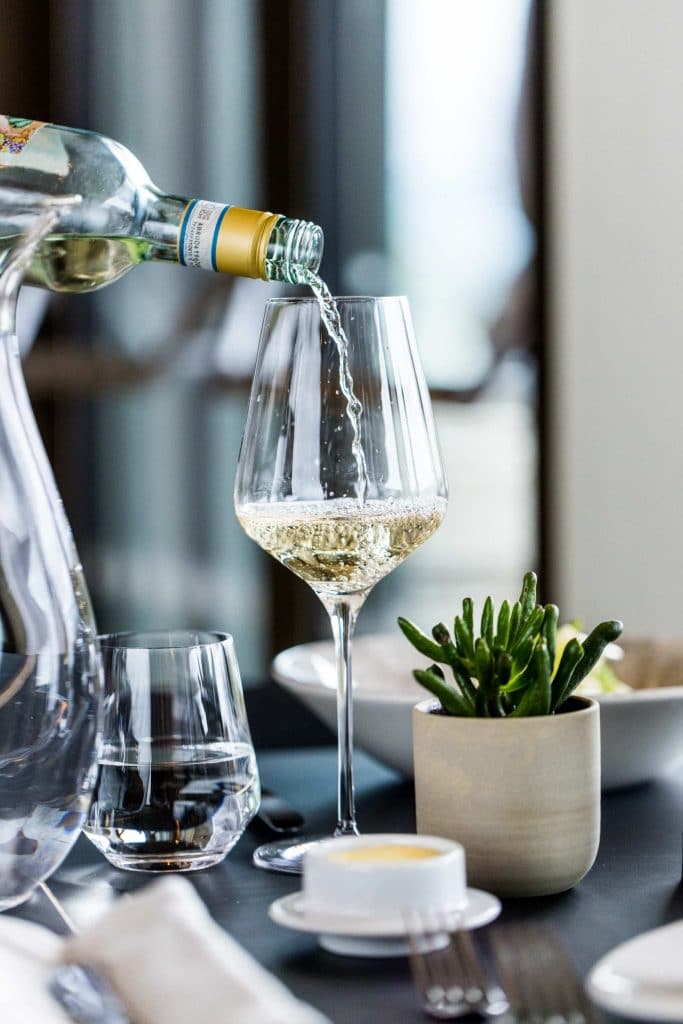 Kochen's Favorite
Available only if ordered by the whole table 5 pm – 8 pm. Please order in advance.
3 tasty dishes inspired by the green season & market offerings
SHRIMPS & JERUSALEM ARTICHOKES 145,-
Hand-peeled shrimps on compote of apple, organic Jerusalem artichokes & tarragon, with curry marinade, small pickled onions, sesame & crudité
BEEF & SWEET CORN 255,-
Braised beef with hot spices in frothy thyme velouté, with pickled brown beech & sweet corn
PLUMS & "RØDGRØD" 125,-
Baked pickled plums in vanilla coulis with roasted almonds, lemon curd, roasted white chocolate, organic Cream Double & Danish red berry pudding sorbet
Unlimited from buffet: bottled beer, iced water & seasonal juice from local juicery cold-risen sourdough bread from our own bakery with grains & seeds organic salted butter & cold-pressed olive oil our selected lavazza gourmet coffee & carstensen tea
The event begins on arrival at the table and lasts approx. 3 hours
Menu price 695, pr. Person all inclusive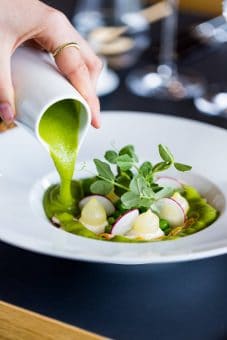 KOCH'S LUNCH SIGNATURE
Available only if ordered by the whole table 12-15 pm
6 TASTEFULL "TAPAS" WITH ISPIRATION FROM THE SEASON
BURRATA
Creamy mozzarella with basil pesto, ratatouille & black pepper
HUMMUS
Creamy mash of chickpeas with pickled onions, green olives, chili drops & sumac
COLD-SMOKED SALMON
Cold-smoked Faroese salmon with romaine, sour cream & cranberries
BBQ PORK
Tender pork with BBQ, mushroom fricassee & corn
"HAVGUS"
Unika "Havgus" with pickled green tomato & crispbread
BROWNIE
Chocolate brownie with pickled plums & lemon cream
Ad libitum Cold-raised sourdough bread from our own bakery with grain & sea salt. Organic salted butter. Our selected coffee from Lavazza & tea from Carstensen's Tehandel.
PR. PERSON ALL INCLUSIVE 350,-
A la carte menu
Available daily 12 noon to 3 pm and 5 pm – 9 pm unless otherwise stated
Classic Comfort
COLD-SMOKED SALMON 155,-
Slices of cold-smoked, Faroese salmon with sour cream, romaine salad, cranberries, pumpkin oil & crispy tuiles
PASTA "CHEF'S ART" 145,-
Spicy chunks of Tuscan sausage fried with garlic, with arrabbiata sauce, pasta strozzapreti, pecorino, parsley & lemon oil
BURGER 185,-
Minced hook-ripened beef in a warm brioche bun with bacon-onion compot, creamy cheese, paprika-tomato relish, pickles & french fries
COD "BOUILLABAISSE" 225,-
Baked cod in a frothy bouillabaisse soup with ratatouille, saffron, fennel salad & small sweet tomatoes
KOCH'S STEW 245,-
Delicious, tender fricassee of pork with tomato red wine gravy, vegetables, herbs, potato mousseline & truffle
"UNIKA RØD LØBER" 135,-
Warm, creamy and full-fat red chit cheese from Gjesing Dairy with osmosis cherries, almonds in chili, crispbread & rye biscuits
BROWNIE 125,-
Chocolate brownie as 2-in-1 with ice cold chocolate mousse, yogurtginger sorbet, pickled plums, crumble & salted caramel
Vegan
HUMMUS 125,-
Creamy mash of chickpeas with small pickled onions, grilled green olives, sumac, papadums & cold pressed olive oil
NORDIC TEMPEH 185,-
Roasted tempeh with grilled scallion, aivar coulis, crudité, notes of mint & kimchi sesame
RASPBERRY PIE 125,-
Soft pie on raspberries & hazelnuts with salted caramel ice cream, croquant & vanilla coulis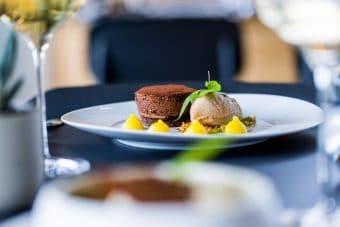 For children (U12)
BURGER 115,-
Minced hook-ripened beef in a warm brioche bun with mild cheese, ketchup chili mayo & french fries
PASTA 100,-
Pasta Linguini in olive oil, mild tomato sauce, parmesan & melted butter
MELON TUTTI FRUTTI 85,-
Salad of mixed melons with vanilla ice cream & chocolate cane