Restaurant Alsik Menu
We have put together a menu which includes all the dishes you know. Always using fresh produce and ingredients from both the local area and all corners of the world.
Choose your favorite from our a la carte menu or try our popular evening menu Kochen's Favorit with free beverages.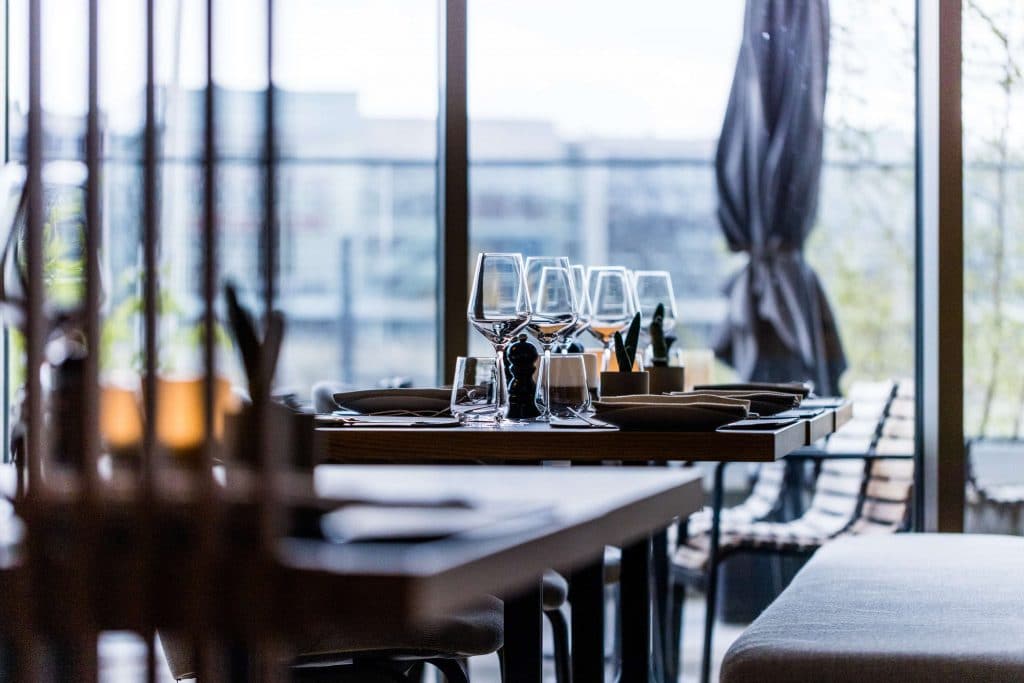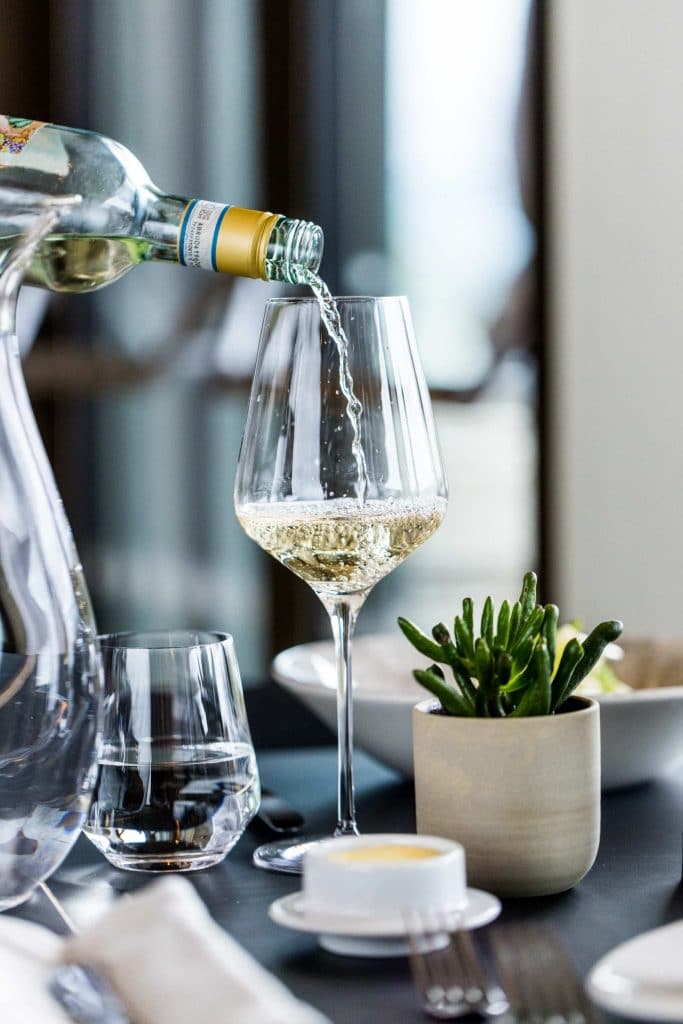 Kochen's  Favorite
Available only if ordered by the whole table 5 pm – 9 pm.
COD & HOLLANDAISE 125, –
Patties of cod and gambas prawns with pistachios, dill seeds, beluga lentils, cress & fermented vegetables in wasabi hollandaise
VEAL & TIMIAN 245, –
Delicious tender veal culotte with gratin on leek and Jerusalem Artichoke, grilled and glazed beetroot, thyme blanquette sauce with pickled mustard seeds & watercress
ORANGE & CHOCOLATE 125, –
Salad of sweet oranges in own broth with Grand Cru Bora Bora vanilla, caramelized white chocolate, roasted Spanish almonds, currants in Cointreau & chocolate parfait
Ad libitum
Select wines
Bottled beer, iced water & seasonal juice
Cold-risen sourdough bread from our own bakery with grains & seeds
Organic salted butter
Our selected coffee from Lavazza & tea from Carstensen Tehandel
Menu price 695, pr. Person all inclusive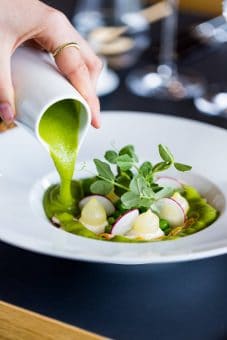 KOCH'S LUNCH SIGNATURE
Available only if ordered by the whole table 12-15 pm
HAND PEELED SHRIMPS
Hand-peeled shrimp with red dressing, coleslaw & chili drops
COLD-SMOKED SALMON
Slices of cold smoked salmon with pickled cranberries & dill
HUMMUS
Creamy mash of chickpeas with grilled olives, sumac & onion
BEETROOT TARTAR
Tartar on dehydrated grilled beets and roasted peppers with Unika Loki fresh cheese
PORK "BANGKOCH ART" & SHISO
Glazed pork jowl with small vegetables in spicy sauce with soy, cashews & melon tutti frutti
MANCHEGO
Spanish sheep's milk cheese with 5 kinds of pepper, puree on sea buckthorn & rose hips
GATEAU MARCEL
Chocolate cake with mousse & pineapple compote
Including
Cold-raised sourdough bread from our own bakery with grain & sea salt.
Organic salted butter.
PR. PERSON ALL INCLUSIVE 295,-
A la carte menu
Available daily 12 noon to 3 pm and 5 pm – 9 pm unless otherwise stated
Small meals
*BEETROOT TARTAR & TRUFFLE 120,-
Stirred tartar on dehydrated grilled beets and roasted peppers with Unika Loke cheese, croustillant with seeds and grains, Karamelsten cheese & truffle
*PORTOBELLO & BASIL 125,-
Braised portobello mushroom with hot spices, roasted Jerusalem artichoke compote, Piedmontese hazelnuts, pickled pepperdew & basil chantilly
PORK"BANGKOCH ART" & SHISO 135,-
Glazed pork jowl with small vegetables in spicy sauce with soy, cashews, coriander, shiso & melon tutti frutti in sweet chili
*MANCHEGO & SEA BUCKTHORN 120,-
Characterful Spanish sheep's milk cheese with 5 kinds of pepper, puree of sea buckthorn and rose hips, almond oil & hemp seeds
*PINEAPPLE PIE & OLIVE 115,-
Pineapple pie with salted caramel, stirred ice cream with cream, dehydrated black olives, croquette, crumble & verbena
Large meals
CAESAR SALAD 185, –
Crispy romaine lettuce with dressing of Gammel Knas cheese and anchovies, chicken thighs meat, 24 months Havgus cheese, chives & spicy tomato rasp
BURGER 185,-
Minced hook-ripened beef in a warm brioche bun with bacon-onion compot, creamy cheese, paprika-tomato relish, pickles & french fries
COD "BOUILLABAISSE" 225,-
Baked cod in bouillabaisse soup with ratatouille green, saffron, herb veil & small, sweet tomatoes
Vegan
HUMMUS 125,-
Creamy mash of chickpeas with small, pickled onions, grilled green olives, sumac, papadums & cold pressed olive oil
*GYOZA 185,-
Fried gyoza with creamy sauce on grilled peppers, coconut and tomato, with lemon zest, kimchisesam & bok choyme