Restaurant Alsik Menu
We have put together a menu which includes all the dishes you know. Always using fresh produce and ingredients from both the local area and all corners of the world.
Choose your favorite from our a la carte menu or try our popular evening menu Kochen's Favorit with free beverages.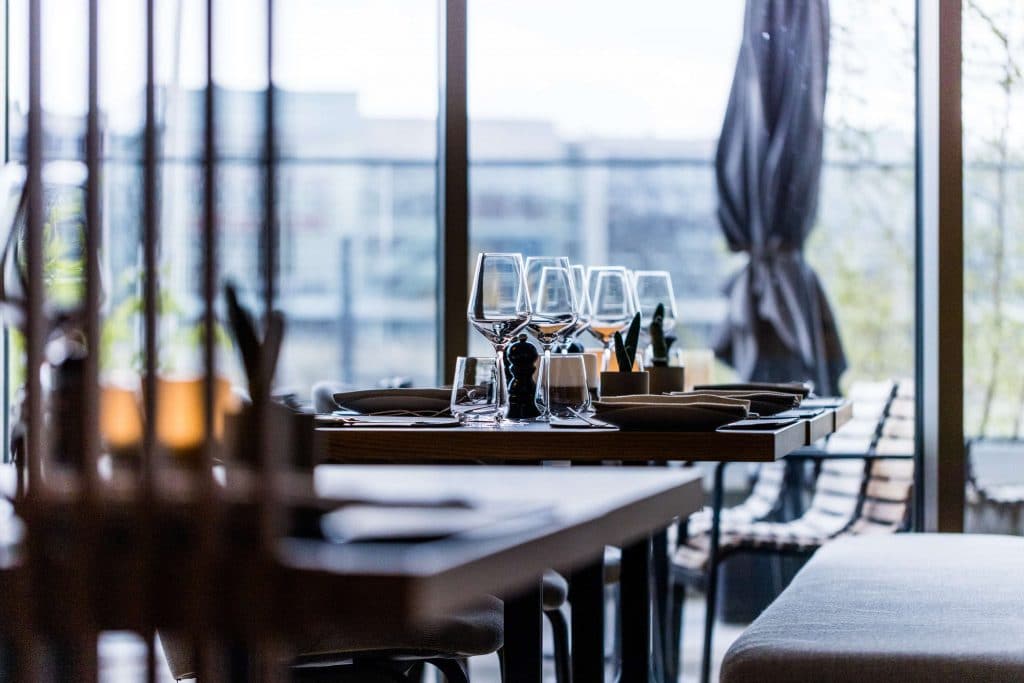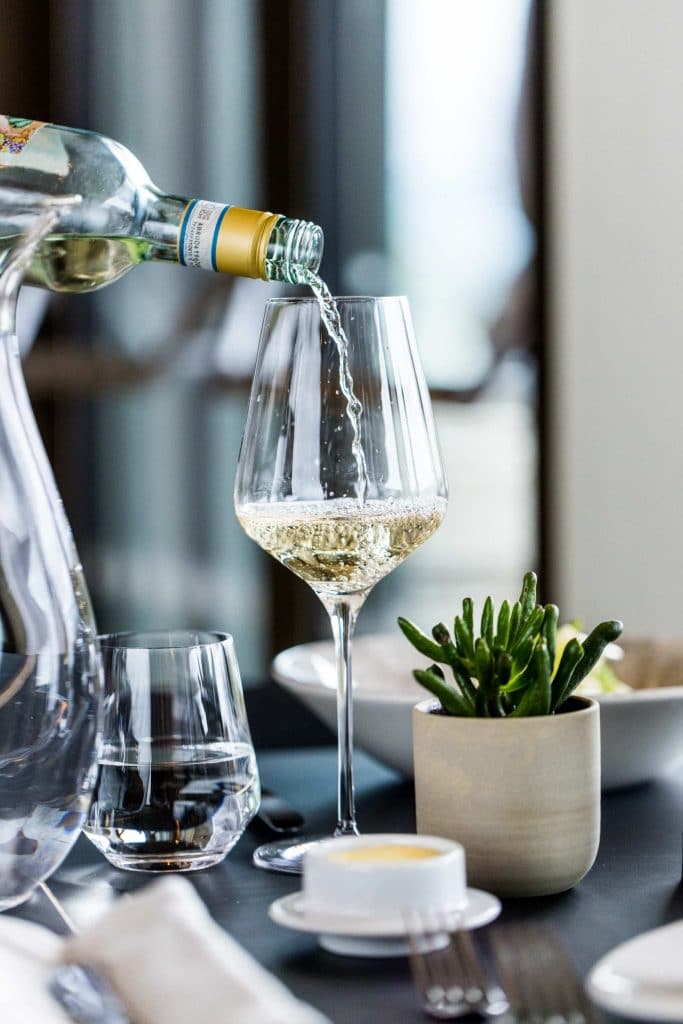 Kochen's  Christmas Favorite
Available only if ordered by the whole table 5 pm – 9 pm.
FAVORITE FISH & CLAM HOLLANDAISE 145,-
Favorite fish on apple-artichoke compote with tarragon, cranberries curry marinade, clam hollandaise foam, roasted kimchi sesame, Piedmontese hazelnuts & shisourt
CONFIT DE CANARD & vegetables 245,-
Confit of Barbary duck with white cabbage pie, sauce with a mild taste of glögg, fermented mustard seeds, coriander, pickled Christmas salad a l'orange, grilled beetroot & red plume
*SPICe CAKE & DRIED FRUIT 135,-
Caramel cake with the flavor of Christmas spices, carpaccio on dried fruit, salted oatmeal crumble, nougat honey ice cream, broken gel with tangerine, small kisses & verbena
3 COURSE MENU DKK 495,-
Ad libitum
Select wines for the menu from buffet
Bottled beer, iced water & local juices
Cold-risen sourdough bread from our own bakery with grains & seeds
Organic salted butter
Our selected coffee from Lavazza & tea from Carstensen Tehandel
Menu price 750, pr. Person all inclusive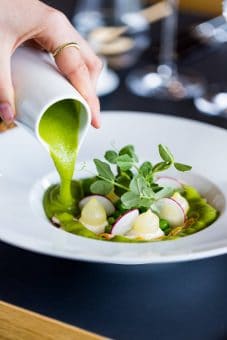 KOCH'S LUNCH SIGNATURE
Available 12-15 pm
* Herring
Christmas herring with capers & onion
♡ Hummus
Chickpea puree with pickled vegetables, sumac & parsley
Cold-smoked salmon
Slices of cold smoked salmon with sour cream & cranberries
Paté
Pork paté with gherkins & mustard
Duck confit
Duck with mashed potatoes & beech mushroom
* Cheese
Cow's milk cheese "red & yellow" with pickled green tomato, unripe peaches & rye biscuitss
* Risalamade
Risalamande with cherry sauce & roasted almonds
Including
Cold-raised sourdough bread from our own bakery with grain & sea salt.
Organic salted butter.
PR. PERSON ALL INCLUSIVE 350,-
A la carte menu
Available daily 12 noon to 3 pm and 5 pm – 9 pm unless otherwise stated
Small meals
♡ Hummus 135,-
Creamy mash of chickpeas with small, pickled onions, green olives, carrots, sumac, parsley & cold pressed olive oil
cold smoked halibut 145,-
Cold smoked halibut with sour cream smoked cheese and lemon, dill pickled winter asparagus, trout roe, cranberries, lemon seaweed pearls, dill oil & 2 types of cress
* cheese 145,-
4 selected european cheeses "red – blue – yellow – white" with pickled pecans, unripe peaches & crisp bread
* chocolate cake 135,-
Chocolate cake as 2 in 1 with own mousse, ice cream on a nougat croissant, warm sauce on Amarena cherries, tuiles with Christmas spices and meringue
Large meals
BURGER "BBQ" 205,-
Minced hook-ripened braised beef in a warm butter bun with bacon-onion compote, red wine glace, Unika cheese, spicy kimchi, french fries, cucumber & Koch's remoulade
CHICKEN "bangkoch" art 225,-
Chciken thigh meat with winter greens in spicy oriental soy sauce, cashew nuts, pickled green tomatoes, kimchi sesame, shiso & jasmine rice
salmon "bouillabaise" 235,-
Oven-baked salmon bouillabaise soup with saffron, herbs, Pernod, roasted ratatouille vegetables, herb veil, warm potatoes
& small sweets tomatoes
pork "bourguignon" 245,-
Deliciously tender braised pork neck with herbs, red wine and pepper, small onions, beech mushrooms, potato mousseline, bacon, pork crackling & cabbage
* Vegetarian
** Vegetarian option
♡ Vegan